Introduction
The Building People is a leading BIM software provider with over 18 years' experience and we understand the benefits of using a long-term BIM partner.
Resource Scaling
One of the biggest advantages of partnering with a long-term BIM partner is that you can scale up and down as needed. This means you can focus on your core business. Rather than having to hire and train new people every time you need an extra pair of hands. It also means that you're not tied down with an expensive contract when there isn't enough work for everyone. It is especially important if your business model changes in any way (such as expanding into new markets or diversifying into new areas).
Another advantage to partnering with a BIM provider is that they usually offer the following:
A dedicated BIM team – this allows them to build strong relationships with their clients and keep tabs on them over time (which helps prevent problems like missed deadlines).
BIM consultants – these specialists can help improve collaboration between departments/employees working on projects related to building construction.
Subject Matter Experts
BIM is a complex discipline that requires a lot of experience, knowledge and expertise. It's also constantly evolving. This making it even more challenging to master. The most successful BIM projects are those where the client has a partner they can depend on, One who will ensure their needs are met every step of the way.
To be successful with BIM:
You need a team dedicated to your project (not just an individual or two)
You need someone you can trust – someone who shares your vision and understands what is important to you
Complementary Services
Complementary services are a great way to add value. You can provide complementary services such as:
Site surveys and analysis
3D modeling and design
Construction drawings and specifications
These complementary services will give the client a complete solution. It which allows you to build trust with your clients. This means that they will be more likely to use your company again if they need more BIM implementation in the future.
Consistent Quality
BIM is a team effort. It requires input from many different disciplines at the same time and demands that everyone is on the same page. BIM requires a high level of communication. It also requires training and collaboration to make sure you are all working off the same information.
This is why you should always partner with an experienced provider whose staff has been trained in BIM processes and will be able to help guide you through this highly collaborative process.
A dedicated multi-disciplinary BIM team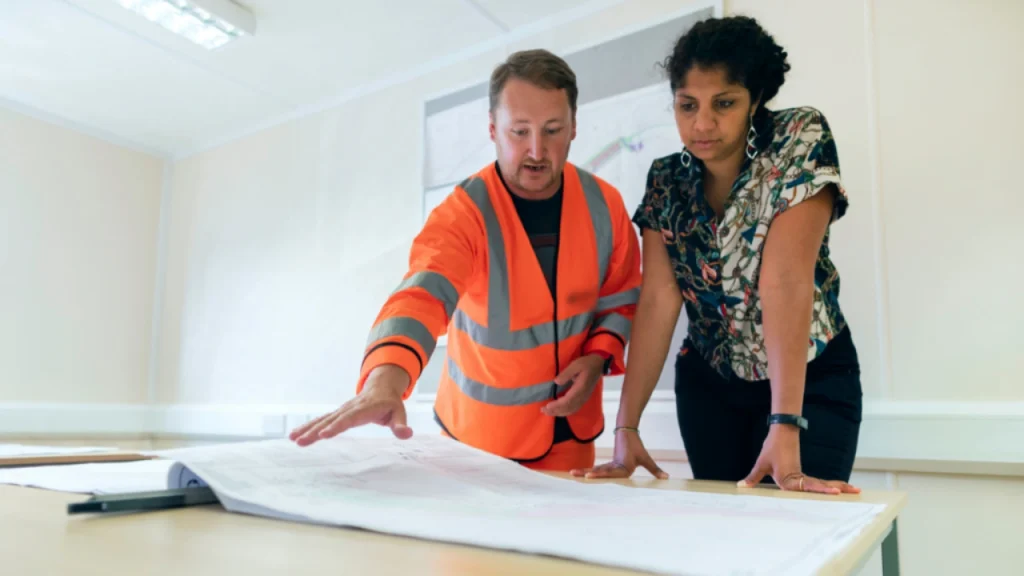 BIM is a process, not a technology. A BIM project requires a multi-disciplinary approach and therefore needs to be managed by a team of people who understand the processes involved in delivering a successful BIM solution. These skills are likely to be found within your own business but they can also be outsourced if you don't have them already in your team.
BIM consultants will often provide dedicated multi-disciplined teams with extensive experience of handling complex projects. And leading teams through all stages of the build process from inception through to completion.
Expert modellers
When it comes to BIM, modellers are the backbone of the entire project. They are the only people who can create models and validate them against what they see on site. Modellers also manage models at all stages of their lifecycle from design. And construction phases through to post-occupancy evaluation.
Modelling skills are essential for anyone involved in any aspect of building projects – from architects and interior designers through to structural engineers and quantity surveyors. And with more than six million professionals now using Revit every day around the world, there's never been a better time to learn how to use this powerful software toolset too!
BIM Modelling
BIM modelling is the process of creating a 3D representation of a building or infrastructure project. It can be used to simulate how it will behave in real-world conditions. This enables you to see what the completed project will look like, identify potential problems before they arise. Make changes where needed. A 3D model can also be used to highlight areas at risk from various hazards such as flooding, landslides or earthquakes.
BIM modelling is used to create a virtual model of a building or infrastructure project. The resulting models can include all necessary information about materials, structures and every component of your project so that you know exactly how it will behave when it's built. It also allows you to experiment with different design changes before starting on site
BIM consultant
There are a number of reasons why it is better to partner with a BIM consultant rather than outsource the specialist role.
A BIM consultant has experience in the field and knows how to help you make your project a success. They have been there, done that, and know what works. And what doesn't work when it comes to implementing BIM technology into your workflow.
A BIM consultant can help you with your project from start to finish. They will be able to give advice on how best to utilize their skillsets during various stages of the process: from initial planning through completion, including management throughout all phases of your construction lifecycle – from design through construction management (CM) or post-construction management (PM).
At The Building People we understand the benefits of using a long-term BIM partner.
At The Building People we understand that outsourcing your BIM project does not allow for a long-term relationship or for the sharing of knowledge and expertise. You may find yourself working with different people on different projects with no clear understanding of how to work together. We offer a dedicated multi-disciplinary team who are experts in their fields, including:
A dedicated BIM consultant who can help you make sure you are using best practice techniques and tools, as well as providing advice on how to improve your processes;
Subject matter experts (SMEs) who can provide bespoke services to meet your specific needs;
Modellers who have comprehensive experience of handling complex projects;
We encourage collaboration between our clients, architects and engineers which enables us to offer complementary services such as quantity surveying and 3D visualisations. We also have access to other specialists such as acoustic engineers should they be required by an architect or client. Our team works closely together so there is always someone available whenever needed – even at weekends! This means that we can scale up resources quickly if required without having any impact on quality or consistency of service being delivered."
Conclusion
We would love to hear from you and help you get started with BIM.