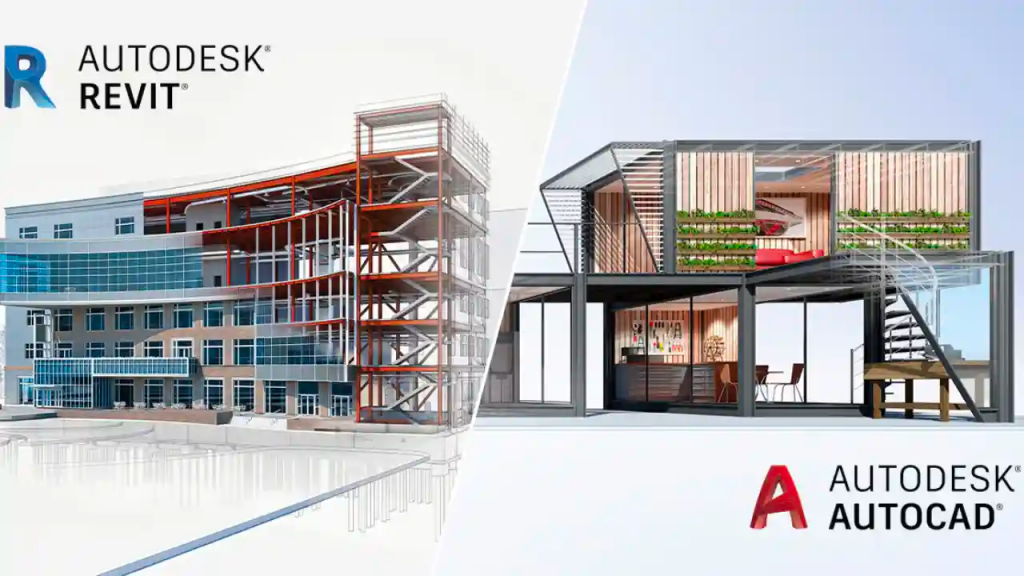 AutoCAD and Revit are two of the most commonly utilized software packages in the architecture, engineering, and construction (AEC) industry, with both applications capable of creating 2D and 3D construction drawing packages. While it may seem like AutoCAD and Revit are rival products, given that they are both developed by Autodesk, they are, in fact, complementary tools. AutoCAD vs Revit, Which is Better For Building Information Modeling (BIM)? Let's find out!
A Brief History
AutoCAD
Autodesk, a software development company, released AutoCAD in December 1982, which became the most popular global design application by 1986. Since its initial launch, AutoCAD has undergone 31 different versions, each including modern features and programs to appeal to users from a broader range of professions and industries. Currently, AutoCAD facilitates customization and automation APIs, allowing it to incorporate more toolsets and software, such as AutoCAD Architecture, AutoCAD Electrical, and AutoCAD Civil 3D. In the past five years, Autodesk has also developed mobile and cloud-based apps like AutoCAD 360, Fusion 360, and A360 Viewer.
Revit
In 1997, Charles River Software released Revit, with a popular story that the name "Revit" originated from the combination of "revise" and "instantly." This describes the most groundbreaking feature of the software: editing an element in any location would update it instantly everywhere in any view. Autodesk acquired Revit in 2002 and incorporated the software into its list of products.
AutoCAD vs. Revit: What Are The Key Differences?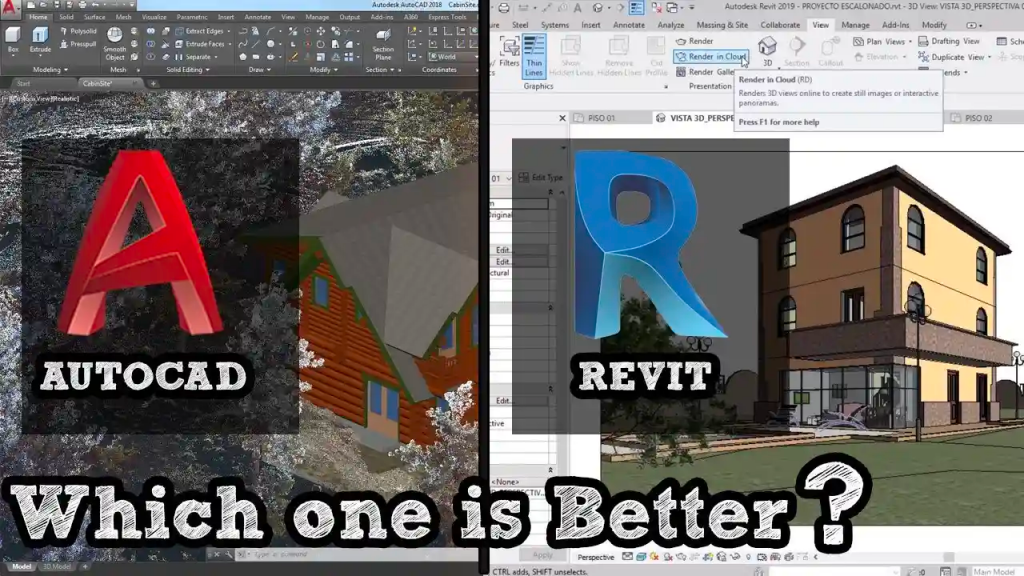 Target Industries
AutoCAD and Revit differ primarily in their intended target industries. AutoCAD is a general computer-aided design (CAD) and drafting program that caters to accurate line work. It provides a range of standard drawing tools, including lines, arcs, and circles, which users from diverse industries can utilize to suit their requirements.
On the other hand, Revit is purpose-built for the Architecture, Engineering, and Construction (AEC) industry and focuses on Building Information Modeling (BIM) tools. Revit's tools are centered around constructing real-world building components, such as walls, doors, and windows. Revit users can leverage these tools to create intelligent 3D building models and generate construction documentation.
Digitized Drawing Sheets vs. Data-Enriched Components
In AutoCAD, each element is considered as if it were a drawing on a sheet of paper. AutoCAD is a drafting tool allowing users to create precise 2D lines representing real 3D elements. This approach is called "Computer Aided Design" (CAD), and the lines in AutoCAD contain no associated information or data.
Revit, on the other hand, functions differently. Rather than drawing lines, users build a 3D model by creating 3D components that can be compared to more powerful versions of dynamic blocks in AutoCAD. A Revit model closely resembles a real building, with each component containing real-time metadata that can be leveraged throughout the building's lifecycle. This difference between Revit and AutoCAD is vital because it drives all of the other advantages of Revit, making it a "Building Information Modeling" (BIM) tool.
Separate Standalone Sheets vs. One Single Model
AutoCAD requires users to draw each element of a building separately. For example, designers may create the building plans in one part of the workspace and then create elevations, sections, details, and schedules in another part or separate DWG files.
On the other hand, Revit operates with a single model. Users create the building model, and Revit instantly generates the building plans and elevations. The software automatically uses these plans to create sections. Any changes made to one view automatically update the 3D, elevation, and section views, altering the entire project's outlook and design process. As a result, designers can now view the overall design as a cohesive whole.
Updating Once vs. Updating Multiple Times
Revit's biggest advantage over AutoCAD becomes apparent when it comes to updating or modifying your building model. Let's say a client contacts you to request a design change. You must increase the width of all north-facing windows by 10cm and increase the wall thickness by 3mm. The client needs the new drawings in one hour.
If you're using AutoCAD, you will need to update the dimensions of the windows and walls in every floor plan, elevation, section, detail, and schedule. Additionally, you will have to update all references, tags, and leaders. This can be time-consuming, particularly for large-scale projects, and you may miss a drawing or file.
In contrast, if you're using Revit, you only need to modify the window and wall properties once. Revit automatically updates all views, schedules, and revision clouds. You will not need to worry about missing a drawing because Revit handles the task automatically.
AutoCAD vs. Revit: What Are The Key Similarities?
AutoCAD and Revit share key similarities in terms of their interface and tools. Because both software programs are created by Autodesk, their interfaces are very similar in appearance and navigation. The learning curve to understand Revit's interface and procedures is minimal for those with an AutoCAD background. Experienced AutoCAD users know they can be taught how to use it in a matter of hours, but it takes years to fully understand how to make the software work for them. Having this transferable skill from years of using AutoCAD makes the learning process with Revit quicker and more enjoyable. Furthermore, all basic commands, from saving a file or project to operating a tool, are the same, making the transition from AutoCAD to Revit seamless.
When is Revit Recommended?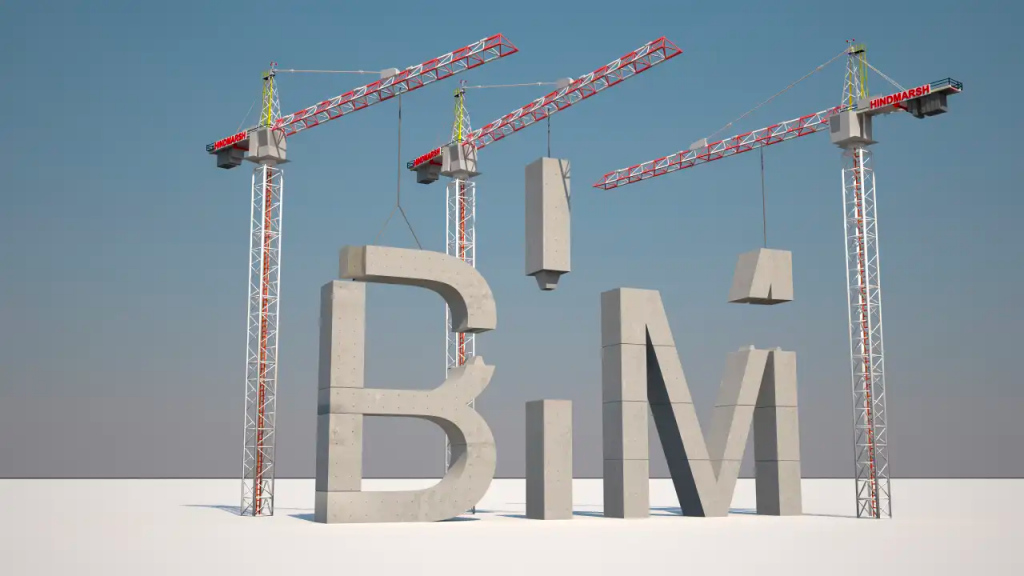 Revit is recommended when dealing with the entire life cycle of a building, from planning and design to construction and operation, due to its capabilities as a BIM tool. Having a Revit model simplifies maintenance and future upgrades even after the project has been completed. As the project scale increases, the benefits of using Revit become more apparent.
When using AutoCAD alone, a change in the architectural design may require modifications in multiple 2D plans. In Revit, changes are automatically updated across all views, allowing MEP engineers to focus on optimizing building systems. Revit also handles layout modifications and clashes in the background without requiring manual adjustments.
When is AutoCAD Recommended?
AutoCAD is recommended when working on renovations and upgrades in existing buildings, particularly when the original construction plans were also created in 2D. Its excellent compatibility among different versions makes it an ideal choice for property managers and engineering firms with large databases of DWG files. AutoCAD's latest versions also offer PDF integration, allowing for the import of PDF files and conversion to DWG with text and linework recognition. It also supports cloud-based view sharing, making it easier for team members to collaborate without the need to install the software. Additionally, AutoCAD's compatibility with 3D printing simplifies prototype creation.
Conclusion
In conclusion, there is no definitive winner between AutoCAD and Revit. Each software has its advantages and disadvantages, and the choice between them depends on specific needs. For those requiring software that is more versatile and can be used across various projects, AutoCAD may be the optimal choice. However, for those seeking software specifically designed for Building Information Modeling (BIM), Revit would be a better option. Ultimately, it is essential to evaluate individual software requirements to determine which tool will best meet the user's needs.
DJBH Global is a prominent provider of BIM, CAD, and manpower-sourcing services worldwide. We offer comprehensive end-to-end solutions that include CAD drafting, BIM consultation, training and certification, and a range of other manpower services. Our team consists of skilled professionals from the AEC industry, capable of managing projects for various sectors such as architecture, engineering, construction, aviation, oil and gas, and more. With efficient workflows and solutions, DJBH Global supports clients throughout the construction process. Contact us for more information today!