Leverage on Our Experience and Expertise to Positively Change Your Business
Utilising the latest digital tools and technologies, we help you minimise time spent on manually extracting and interpreting data, drawings, and models — increasing your team's efficiency and enabling completion of your projects in less time.  
We help you to create building data and geometrical models before you begin construction, so you can avoid redundancy, on-site errors, or project delays. 
Stay ahead in the industry and deliver quality projects faster by tapping on our comprehensive range of services that will address your specific project requirements.  
Whether you require the basic 3D & 4D BIM dimensions or the more sophisticated 5D, 6D & 7D options, we have you covered. Let us know your project stage requirements and project complexity, and we'll add the necessary parameters to your BIM model. 
Equipped with years of experience and the right BIM analytics tools, we can help you to identify interferences in design early, eliminate human errors, and reduce the likelihood of costly on-site delays. 
What we do
We provide comprehensive CAD/BIM services, including CAD to BIM Conversion, 4D & 5D BIM models, and quantity take-offs.
Our team of trained professionals develop BIM models with high accuracy and detailing, from LOD 200 to 500, using cutting-edge Revit software and adhering strictly to the latest industry standards. Our wealth of experience in Revit modelling services has helped ensure the successful delivery of over 2000 projects across commercial, education, hospitality, hospitals, industrial, and residential sectors, amongst others. 
BIM Architectural Modelling
BIM Architectural Drafting
2D CAD & Revit 3D Modeling
Architectural Revit Family
Site Plan Layout
Schematic, Design Development
BIM Adoption/ Implementation
Revit Template Creation
BIM Automation
Collaborate and Coordinate with Design, Engineering, and Construction Tea
Revit Structural Modelling and Detailing
Rebar Modelling
Precast & Concrete Modelling
Steel Detailing
Structural Shop Drawings
4D & 5D Detailing
Structural Revit Family Creation
BIM Coordination Services
On-site & Off-site Coordination for Architectural, Structural, Mechanical, Electrical, Plumbing, Fire Protection, Telecom, Clash Detection & Clash Report Generation 
Point Cloud to Revit Modelling Services
3D Model Creation at LOD 500 – Architectural, Structural, MEP-FP

 

As-Built Drawings and Documentations

As-Built Elevation and Plan View Drawings

Quantity Take-off and Budget Estimation
PDF/CAD to BIM Modelling Services
PDF to BIM

 

2D CAD to BIM

3D CAD to BIM

Hand Sketch to BIM

Single Line Drawings to BIM

Quantity Take-off and Budget Estimation
Gain A Competitive Edge With Us
So you can deliver maximum value at the least possible cost to your clients  
So you can complete your projects in less time  
To protect your interests and your clients' 
Testimonials
What our clients
say about us.
Manpower
"We are very satisfied with DJB's excellent service. We've developed a good rapport with them throughout the entire manpower procurement process, and DJB has also provided many top-quality candidates who fully meet our organization's needs and special requirements. "
BIM Services
"The DJB team was easy to work with and proactive in their approach to the project. I was impressed by their professional delivery and commitment to excellence."
Manpower
"Over the past year, DJB has been able to effectively solve many of our human resourcing challenges, including staff deployments within short notice and a lack of qualified talents to meet our organisational goals."
For over 30 years, DJB GROUP OF COMPANIES has participated and collaborated in diverse real estate construction, development, and investment projects in SINGAPORE, NEW ZEALAND, and other countries.
Connect with Us and see for yourself.
Certifications
The Certifications Won
by Our Project.
These certifications demonstrate our companies' commitment to superior business standards, safety, as well as, efficiency.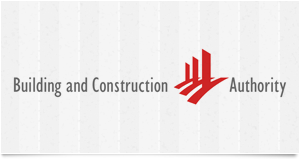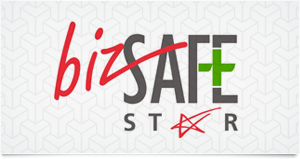 Most Frequently Asked Questions and Answers
Since BIM is a collaborative process, it is ideal for the entire project team to be involved, i.e. the owner, architect, engineers, consultants, general contractors/construction management, and specialty contractors. 
The cost of embarking on a BIM project typically starts from $0.40/sqm — and the range is dependant on the number of disciplines required for a project.  
Some potential barriers include: 
Initial concerns over venturing into a new area, including worries about legal implications and risks, apprehension over change and the unknown

 

Learning curve for software adoption

 

Lack of management backing

 

Inadequate support from operation staff

 

Upfront capital cost

 
Tap on our vast expertise and experience with delivering result-oriented and data-driven BIM solutions to our clients worldwide. 
Our BIM specialists are well versed in the latest technologies, processes, and standards relevant to the AEC industry. 
Ensure your project progresses quickly with our efficient solutions and workflow. 
Each project is handled by a designated team to ensure better outcomes and faster deliveries, in order to help you realise your business value quickly. 
Licensed Software and Assets
Rest easy in knowing that our software licences are always up-to-date to ensure efficient accessibility and collaboration between our team and yours. 
Simply let us know your project requirements and leave the rest to us.   
Let's talk
Got a project?
Leave us a message and we will get back to you shortly