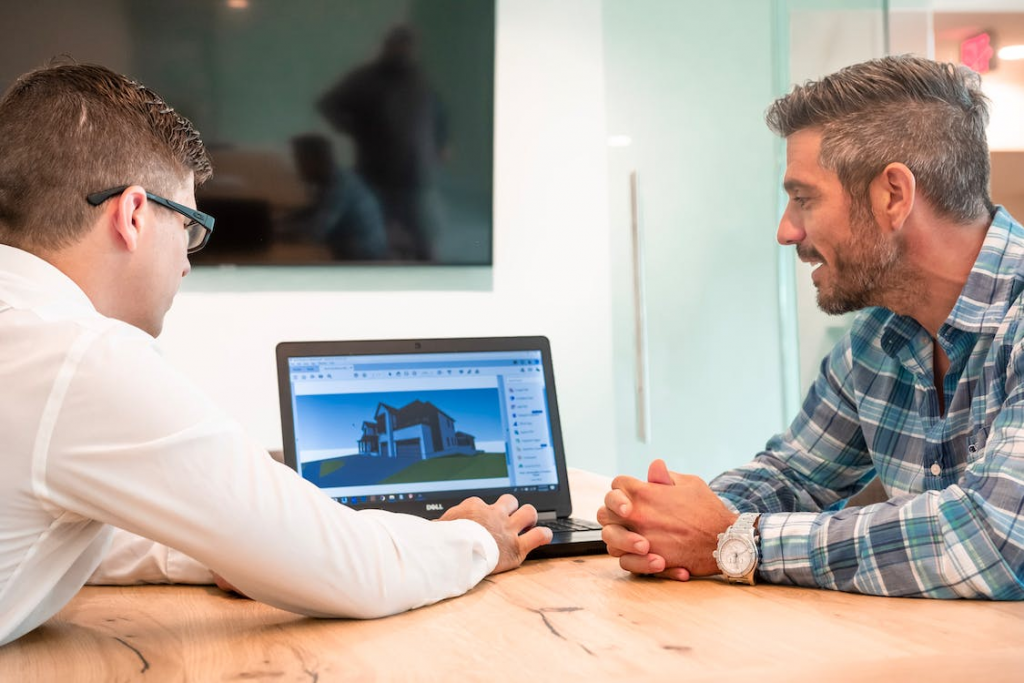 Architects and designers need software to bring their vision to life when designing buildings and structures. Archicad and Autocad are two of the most popular software used by these professionals. These programs have been around for a long time and are used most of the time. However, they work differently and have different features. As you read along, you will know the differences between Archicad vs Autocad. This will help you decide which is best for your architecture design needs.
What is Archicad?
Archicad is a computer-aided design software architects, and designers use to create 3D building models. It allows users to create floor plans, elevations, sections, and building details. It also generates schedules, calculates quantities, and performs energy analysis.
Archicad provides a user-friendly interface and a wide range of tools enabling users to create complex designs easily. It supports the use of different materials and textures and the creation of custom objects and furniture.
One of the unique features of Archicad is its ability to handle large and complex projects. All thanks to its sophisticated 3D modeling capabilities. It allows users to create intricate designs and simulate real-world scenarios. This makes it a valuable tool for architects and designers who want to visualize their projects before they are built.
Archicad also facilitates collaboration between team members. It allows users to share project files and work on them simultaneously. This feature is handy for firms with architects or designers working on the same project.
Archicad also helps architects and designers create virtual models of buildings. This process is called Building Information Modeling (BIM). In the virtual model, BIM lets users include details about different building parts, like walls, doors, and windows. Builders, contractors, and other people involved in construction can use this information. Doing so can help them understand better how to construct the building correctly.
Archicad is a powerful design tool offering complete features for architects and designers. This software is a great choice for creating high-quality building designs. It has an easy-to-use interface, advanced 3D modeling tools, and supports collaboration and BIM.
How Does Archicad Work?
Archicad is a program created by a company called Graphisoft. It is mostly used by architects and designers to make plans for buildings in both 2D and 3D.
The program has different tools that will help with designing and organizing building models. Examples are floor plans, elevations, sections, and 3D views. It's also useful for creating documents related to the design of the building. Here's how Archicad works:
Building creation
The first step in Archicad is to create a new building model. This is done by drawing a 2D floor plan or importing an existing plan from another program.
3D modeling
Once the floor plan is ready, the software automatically generates a 3D model of the building. This model can be modified and refined as necessary to create a more accurate representation of the building.
Design tools
Archicad provides a variety of design tools to help architects and designers create their buildings. These tools include wall, roof, and slab tools, as well as a library of pre-made building components and materials.
Collaboration
Archicad also allows for collaboration between many users. Now it's easier for architects and designers to work together on the same project.
Documentation
Archicad can generate a variety of documentation. This includes floor plans, elevations, sections, schedules, and construction details. This documentation can be exported to a variety of file formats, including PDF and DWG.
BIM integration
Archicad is also designed to be compatible with Building Information Modeling (BIM) standards. This allow users to exchange data with other BIM software applications.
Archicad is a computer program that helps architects and designers create and manage building models. It has a lot of tools and features that make it easy to design in both 2D and 3D, work together with others, and create documents.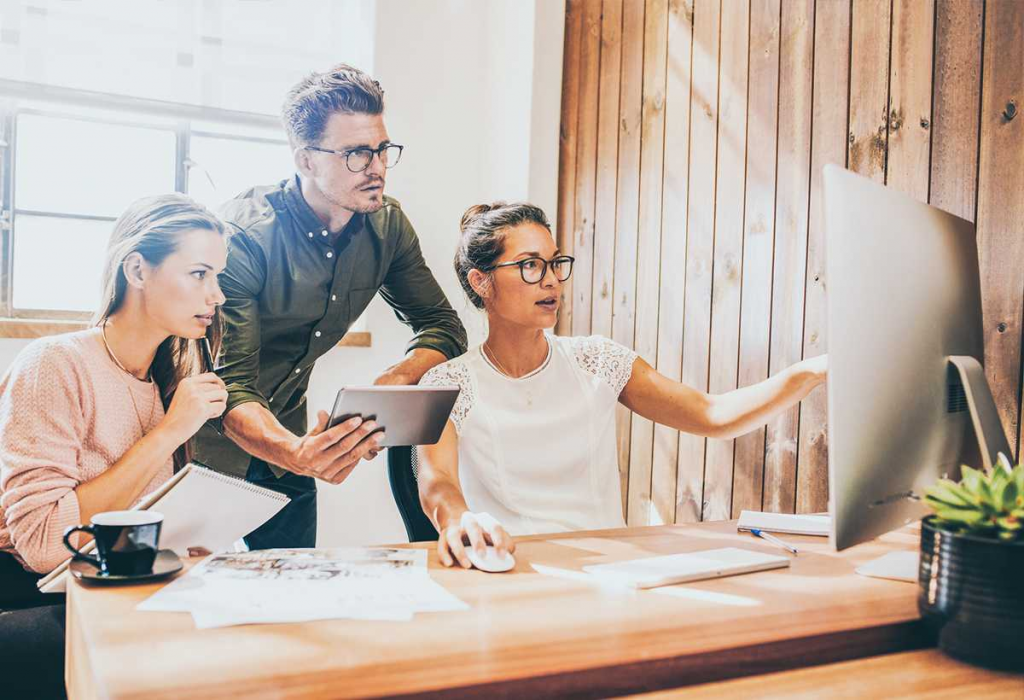 Advantages of Using Archicad
Archicad helps architects, engineers, and construction workers design infrastructures. It is very powerful and has many benefits for these professionals. Here are some of the advantages of Archicad:
BIM development
Archicad is a computer program that helps architects and engineers design buildings in a very detailed and accurate way. It creates a digital model of the building that includes all of its physical and functional characteristics.
Using Archicad lets designers try out different ideas and see how they would work without actually building anything. This helps save time and money by preventing mistakes, making sure everything will work properly before construction even begins.
User-friendly interface
Archicad's user-friendly interface allows architects to easily createcomplex building models. The software also provides a wide range of tools and features, such as 3D modeling, visualization, and rendering. These make the design process more efficient and effective.
Collaboration
Archicad allows different users to work on the same project simultaneously. This facilitates collaboration and improves team members' communication. The software also supports a wide range of file formats, making exchanging data with other software applications easy.
Automation
Archicad is a computer program that has many tools to help architects and engineers work faster and better. Some of these tools can do things automatically, like "smart objects".
It knows how to do certain tasks, and "parametric design" which can adjust the building's design based on certain factors. These tools can help architects and engineers work more efficiently and get more done.
Sustainable Design
Archicad supports sustainable design practices by providing energy analysis tools, such as the EcoDesigner. It allows architects and engineers to optimize building performance and reduce energy consumption.
Flexibility
Archicad can be changed to work better for different kinds of projects and ways of working. It has many extra parts, called "add-ons" and "extensions," that make it do more things and work better. This means that architects and engineers can use Archicad in many different ways to design buildings.
In general, Archicad is a powerful computer program that can be changed to work well for different kinds of building projects. It has many benefits for architects, engineers, and construction workers.
Today, Archicad is used by people in the areas of interior designing, architecture, engineering globally. Doing so helps them design and manage construction projects of all sizes and complexities.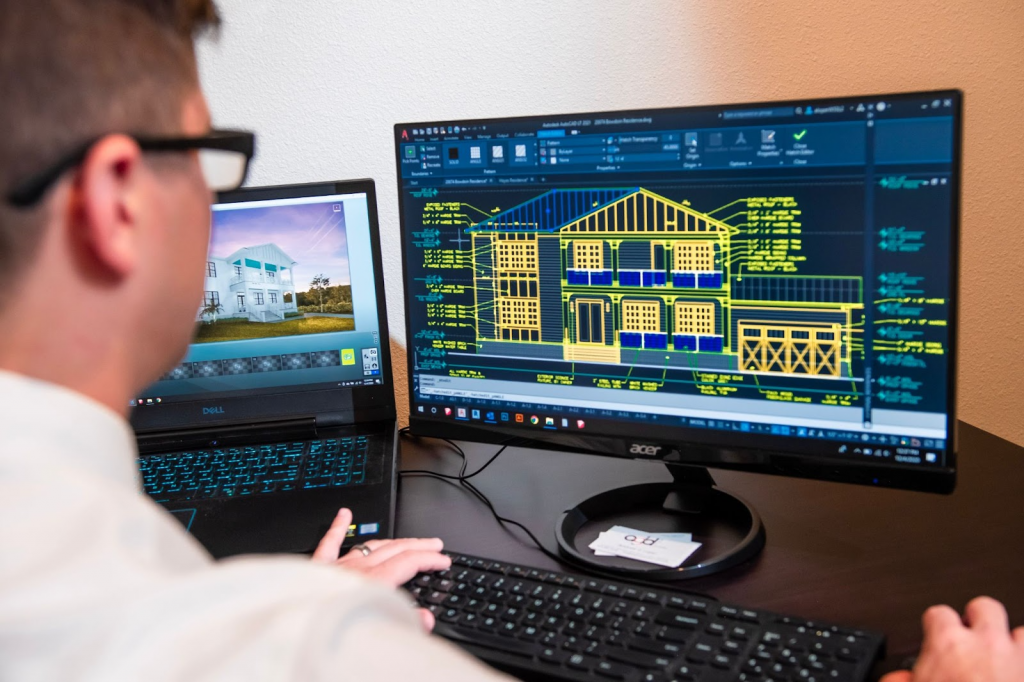 What is Autocad?
AutoCAD is a computer software program that helps people create drawings and designs using a computer. It's like having a digital drawing board and a bunch of special tools to create all kinds of shapes and lines.
When you use AutoCAD, you start by selecting a tool, like the line tool or the circle tool, to create a shape. Then you use your mouse to click and drag on the screen to draw the shape.
The computer then helps you by making sure your lines are straight, your circles are round, and your shapes are the right size. You can also use the computer to add colors, textures, and other details to your drawing.
AutoCAD also has features that let you work on many different layers. This will help you organize your drawing and make changes to different parts without affecting the whole thing. And it can create 3D designs, which means you can make things that look like they're popping out of the computer screen.
That said, AutoCAD is a powerful tool that helps people create all kinds of drawings and designs using a computer.
How Does AutoCAD Work?
AutoCAD is a computer-aided design (CAD) software that works by allowing users to create and modify digital drawings and models. It uses specialized tools and functions. Here's a brief overview of how AutoCAD works:
Creating a new drawing
Users can create a new drawing file in AutoCAD and choose between a 2D or 3D workspace.
Drawing tools
AutoCAD provides a variety of drawing tools such as lines, arcs, circles, and rectangles to create shapes in the drawing.
Modifying tools
Once a shape is created, users can modify its size, shape, and position using modifying tools. These are move, rotate, scale, and stretch.
Layers
AutoCAD uses layers to organize different elements in a drawing. It makes it easier to manage and change specific parts of the design.
Annotation tools
AutoCAD provides tools for adding text, dimensions, and annotations to the drawing. Thus, making sure the design is properly documented.
3D modeling tools
In addition to 2D drawing tools, AutoCAD also provides specialized tools for creating 3D models. These are extrude, revolve, and sweep.
Rendering
Once a design is complete, AutoCAD can generate a 3D rendering of the model. It provides a visual representation of the final product.
Formats
AutoCAD supports multiple file formats. This includes DWG, DXF, and PDF, making it easier to share and collaborate on designs with others.
AutoCAD works by providing functionalities that allow you to create illustrations and models.
Advantages of Using AutoCAD
AutoCAD is a powerful computer-aided design (CAD) software. It has been used in many industries, including architecture, engineering, construction, and manufacturing. Some of the advantages of using AutoCAD are:
Precise and accurate design
AutoCAD provides tools for precise measurement, scaling, and annotation. This ensures accuracy and consistency in the design process.
Time-efficient
AutoCAD allows designers to create and edit drawings quickly and efficiently. Thus, reducing the time required to complete a project.
Versatility
AutoCAD is a versatile tool that can be used to design 2D and 3D models. It is useful for a wide range of industries and applications.
Collaboration
AutoCAD allows multiple designers to work on the same project simultaneously. Hence, it's easier to collaborate and share design ideas.
Customization
AutoCAD provides a wide range of customization options. This allow users to tailor the software to their specific needs and preferences.
Cost-effective
AutoCAD is a cost-effective alternative to traditional drafting methods. It eliminates the need for expensive tools and equipment.
Automation
AutoCAD provides automation tools, such as macros and scripts. It can help streamline repetitive tasks and improve productivity.
Documentation
AutoCAD allows designers to create detailed documentation. Some examples are engineering drawings and construction plans. This is useful for project management and quality control.
AutoCAD offers a wide range of benefits that make it an essential tool for many professionals in various industries.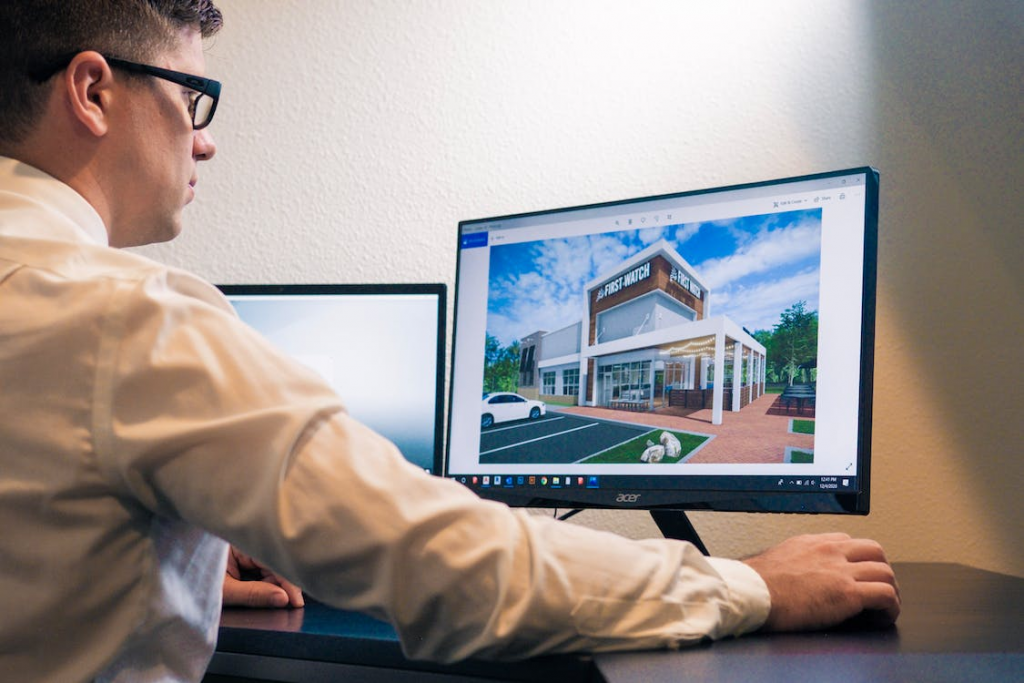 Final Thoughts
If you're an architect or designer looking for powerful software to design and plan buildings, both Archicad and AutoCAD have you covered. While each software has its own strengths and weaknesses, the choice between the two depends on the specific requirements of your project and personal preferences.
Archicad is a leading BIM software that offers comprehensive modeling and analysis capabilities. It stands out for its user-friendly interface and advanced automation features. In contrast, AutoCAD is highly versatile and flexible, with an extensive range of 2D and 3D design, drafting, and documentation tools.
Ultimately, the decision to use Archicad or AutoCAD depends on your individual needs and project requirements. Consider the unique features and capabilities of each software before making an informed decision. At the end of the day, both are powerful tools that can help you bring your building designs to life.
And to help you with your manpower services, DJBH Global is the name you can trust. Feel free to call us to learn more about the services we offer.