Introduction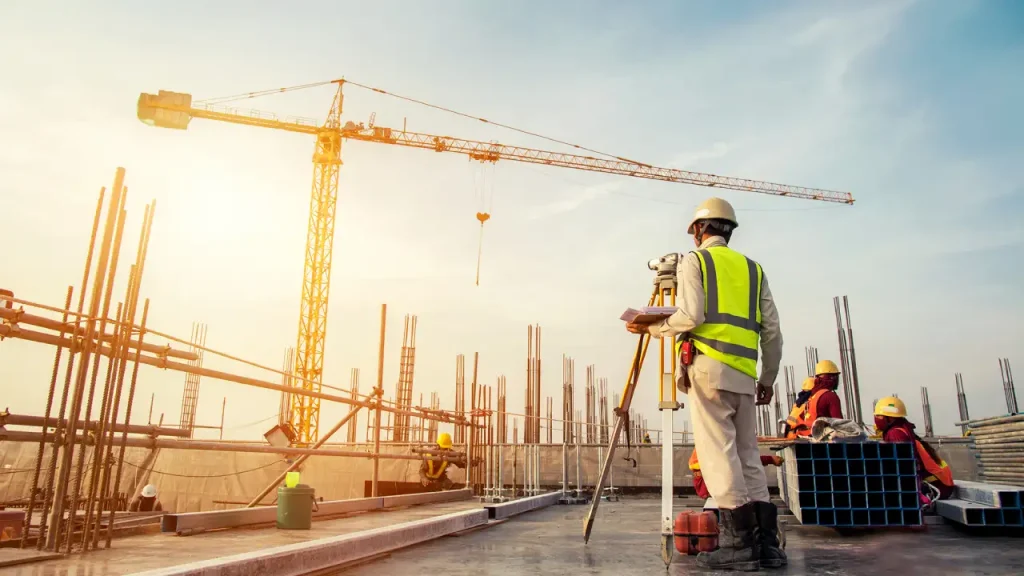 Civil engineering is a broad field that encompasses everything from planning, building and maintaining infrastructure to designing the buildings and structures that make up the built environment. As such, civil engineers face many challenges in their work and must be able to adapt quickly to new technologies and techniques that are developed. This article will discuss some of these emerging construction technology trends so you can better understand how they might apply to your project.
Waterproofing
Waterproofing is a critical component of any construction project. Waterproofing helps to prevent water damage, which can lead to everything from structural issues to mold outbreaks.
The most common way for waterproofing technology to be used is through the installation of membranes that span the entire width of the structure and completely encase it on all sides. In addition to being able to keep out rainwater, they also prevent vapor transmission, which allows builders and homeowners alike greater flexibility when designing their buildings.
Another option is using chemicals like asphalt emulsions or silicon sealants along with membranes so that you get both protection against liquids as well as gases such as carbon dioxide or oxygen that may infiltrate through cracks in your walls (especially if they're made out of wood). Another method involves applying elastomers over joints between different materials—like concrete floors and wooden beams—to create a sealant between them where moisture might otherwise enter into your home's foundation system from underneath its structure.
Coatings
Coatings are thin, non-porous coatings applied to steel or concrete surfaces. They act as a barrier between the material and the environment, preventing corrosion from occurring. Coatings can also be used to enhance structural properties like abrasion resistance or crack bridging, which are critical for bridge decks that experience heavy traffic.
There are many different types of coatings available in the marketplace; each one has its own benefits and limitations. One type of coating is epoxy, which typically comes in two parts: an epoxy resin and a hardener that must be mixed together before applying it to your chosen surface. This type of coating is often used where high strength-to-weight ratio requirements exist such as in aerospace applications where weight is paramount but ruggedness still needed (such as on fuselage panels). Epoxy's toughness makes it resistant against impacts while maintaining its bond strength over time even under repeated thermal cycling conditions during flight operations (for example from cold temperatures at altitude down through warmer air near ground level).
Concrete repair and protection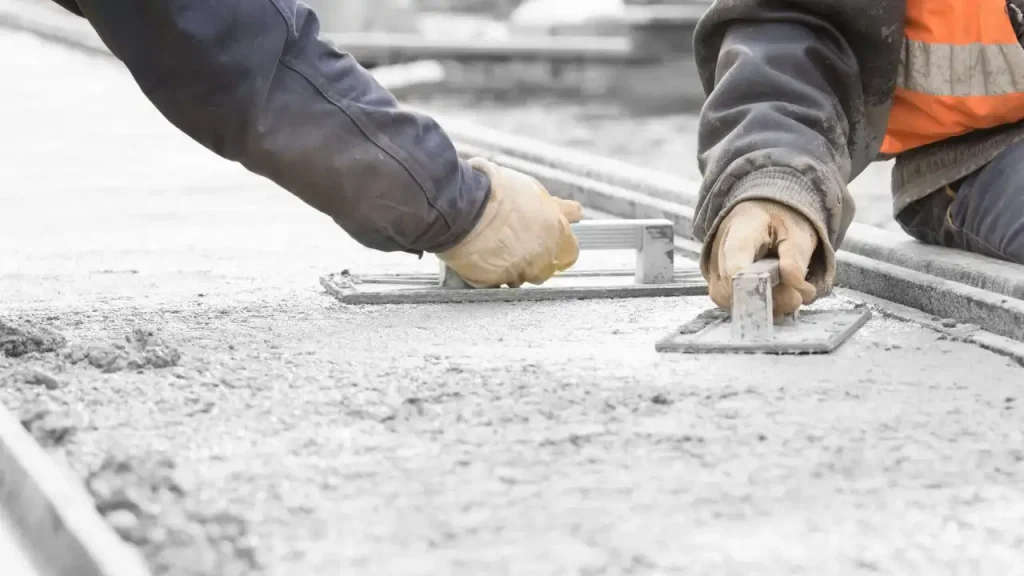 Concrete repair and protection
Concrete repair and protection is used to repair damage to concrete structures caused by weathering, erosion, chemical attack, or impact. Concrete can be damaged in a variety of ways such as:
Cracking due to thermal expansion and contraction (cold weather causes concrete surface temperatures to drop below the freezing point)
Distress caused by chemicals in the environment (examples include sulfates from salt water and chloride ions from deicing salts)
Concrete reinforcement
Reinforcing steel bars, or rebar, are used to strengthen the concrete. The bar acts as a backbone and can be found in any building or structure that is made of reinforced concrete. Steel mesh is also used to reinforce concrete. Reinforced concrete is used in the construction of buildings, bridges and tunnels. It's also useful for dams because it helps them withstand heavy pressure from water behind them.
Mortars/grouts
Mortars and grouts are both used to fix bricks, tiles or other materials to a wall. Mortar is a mixture of cement, sand and water while grout is just cement mixed with water.
Mortar is used when there are large gaps between the bricks/tiles that need to be filled. The mortar will fill up the space between them so they won't have any space in between them at all.
Structural strengthening/retrofitting
Reinforcing concrete structures.
Reinforcing steel structures.
Reinforcing masonry structures.
Reinforcing timber structures.
Reinforcing concrete slabs, columns and beams with strand steel or polymer fibre-reinforced polymer (PRF) bars in tension;
De-stressing concrete beams and columns by removing the prestressing tendons;
Strengthening precast concrete elements that have been damaged by corrosion using a combination of strengthening materials such as fibre-reinforced polymers (FRP), galvanised steel plates, bolts/nuts and connectors to reinforce the element externally where it has been corroded through holes created by bored piles;
Strengthening cracked reinforced concrete slabs using epoxy resin injections to fill cracks before they widen due to further loading if there is no access beneath them
Paints and coatings
Paints and coatings are used to protect the structure. They can be applied to the surface of the structure or to the interior, depending on what kind of protection you need. There are several different ways to apply paints and coatings, including spraying, brushing and rolling. Paints and coatings are often used in conjunction with other construction materials such as cement or concrete; they provide strength while also providing a smooth surface for easy maintenance.
Roofing membranes/underlays
A roofing membrane is a layer of material that is applied to the roof to protect it from water damage. Membranes can be made from single-ply or laminated materials. Underlays are often used in conjunction with the membrane and are typically made from recycled materials, such as rubber or fiberglass fabric. When using an underlay, you should consult your local building code for proper installation methods before applying the layer of material that will become your finished roofing system (see also: [link]).
Admixtures for concrete and mortar
Admixtures are chemicals added to concrete and mortar to improve the properties of these materials. Admixtures can be used as a supplement or replacement for some of the components in a mix, or they may be added to modify the setting time, strength and other properties.
Admixtures can be classified according to their function in the mixture:
Accelerators – used with cement to reduce its setting time by increasing its hydration rate; reducing strength development time; increasing workability; improving pumpability; reducing segregation and bleeding at high temperatures; decreasing water demand during construction.
Retarders – used with cement to increase its setting time (early strength); reduce strength development time by delaying hydration reactions; retard flow into forms using slip control agents (SCAs), which also aid compaction.
Formwork systems
Formwork systems are used in construction to form concrete into different shapes. When constructing concrete structures, formwork is a key part of the construction process. It is used in the construction of buildings, bridges, dams and other structures.
Construction technology is evolving quickly, find out how it can be used in your project
Construction technology is changing rapidly, and new technologies are being developed to meet the needs of civil engineers. Some of these new technologies are currently being applied to construction projects in civil engineering. This article will explore some examples of how construction technology has evolved over time in order for us to better understand it today and predict its future developments.
Conclusion
Overall, construction technology is evolving quickly. There are many things to consider when choosing a construction technology for your project including cost, time and material availability. It is important to do your research before deciding on the best option for you.
Follow us to stay updated on LinkedIn, Facebook, Instagram and Twitter.