The hiring process is one of the most important, and also one of the most time-consuming, aspects of running a business. You want to make sure you're taking the time to find the best possible candidates, but you also don't want to be bogged down in the process for months on end. There are a few key things you can do to speed up your hiring process without sacrificing quality. In this blog post, we will explore 5 of these methods and how you can put them into practice.
The current state of the job market
The job market is constantly changing and evolving, which can make it difficult to keep up with the latest trends. However, understanding the current state of the job market is essential for any business that wants to find and hire the best talent.

There are a number of factors that contribute to the current state of the job market. The first is the overall economy. When the economy is doing well, businesses are more likely to be hiring and there are more jobs available. However, when the economy is struggling, businesses are more likely to be cutting back on staff and there are fewer jobs available.

Another factor that contributes to the current state of the job market is the specific industry that you're in. Some industries are growing rapidly and have a lot of new job openings, while others are shrinking and have few open positions. It's important to research your specific industry so you know what to expect in terms of hiring.

Finally, demographic trends can also impact the current state of the job market. For example, baby boomers are reaching retirement age and leaving the workforce, while millennials are just entering it. This can create opportunities for businesses who are able to appeal to either demographic group.

Keep all of these factors in mind as you research the current state of the job market before beginning your hiring process. By understanding what's happening in today's marketplace, you'll be better prepared to find and hire top talent for your business.
The importance of a fast hiring process
A fast hiring process is important for a number of reasons. First, it allows you to quickly fill open positions and get your team back up to full strength. Second, it minimizes the amount of time that positions are left unfilled, which can lead to lost productivity and increased costs. Third, it helps you avoid making bad hires by allowing you to screen candidates more thoroughly.
Finally, a fast hiring process sends a positive message to both current and prospective employees that your company is efficient and well-organized.
5 proven ways to speed up your hiring process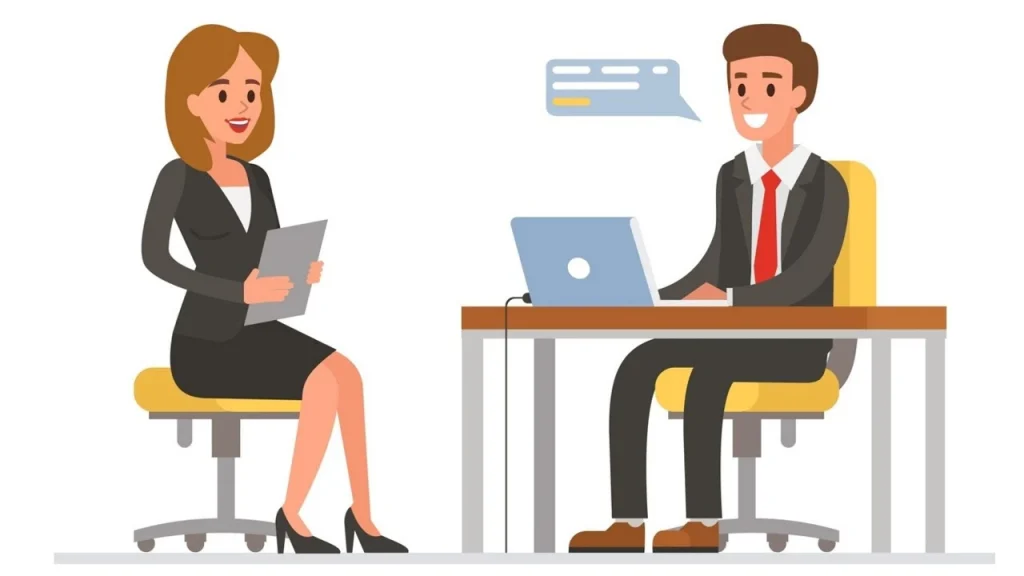 There are a number of ways you can speed up your hiring process. Let's take a look at some of the most effective methods:
1. Use an Applicant Tracking System (ATS)
An ATS can help you to automate your hiring process and speed things up significantly. It can help you to keep track of applications, manage candidates, and communicate with applicants. This can save you a lot of time and make your process much more efficient.
2. Streamline Your Job Descriptions
Make sure that your job descriptions are clear and concise. They should be free of any unnecessary information or jargon. Be clear about the skills and experience you require from candidates. This will help to ensure that only those who are suitable apply for the role, saving you time in the long run.
3. Conduct Phone Screenings
Phone screenings can be a great way to weed out unsuitable candidates early on in the process. This helps to save time as you won't need to interview those who are not suited to the role. Make sure that you have a list of questions ready in advance so that you can make the most of the time available.
4. Use Video Interviews
Video interviews are becoming increasingly popular as they offer a number of advantages over traditional face-to-face interviews. They save time and money as there is no need to travel to meet with candidates in person. They also allow you to conduct interviews with
How to make sure you're making the right hire
When you're hiring, you can't afford to make a mistake. A bad hire can cost you time and money, and set your business back. So how do you make sure you're making the right hire?
Here are some tips for Hiring Process:
1. Define the role you're looking to fill. What skills and experience does the ideal candidate have? What personality traits would fit well with your team? Be as specific as possible.

2. Write a great job ad. Your job ad is your first opportunity to attract the right candidates. Make sure it's clear, concise, and paints a picture of what it's like to work for your company.

3. Use an applicant tracking system (ATS). An ATS can help you keep track of applicants and their qualifications, so you can easily identify the top candidates. This saves you time and ensures you don't miss any great candidates.

4. Conduct initial phone screenings. Once you have a pool of qualified candidates, conduct phone screenings to further narrow down your list of potential hires. This is a chance to ask more detailed questions about their skills and experience, and get a better sense of their fit for the role.

5. Ask for references. Before making your final decision, be sure to ask for references from each candidate's previous employers or supervisors. This will give you insights into their work habits and whether
The benefits of a fast hiring process
A fast hiring process has a number of benefits for both employers and employees. For employers, a faster hiring process means that they can fill vacant positions more quickly and without incurring the costs associated with extended vacancies. In addition, a fast hiring process is likely to result in a higher quality of hire, as it allows employers to identify the most qualified candidates more quickly.
For employees, a fast hiring process means that they can begin working sooner and are less likely to experience long periods of unemployment. Additionally, a fast hiring process is likely to result in better job matches, as it allows employees to more quickly identify positions that are a good fit for their skills and interests.
Conclusion
If you're looking to speed up your hiring process, there are a few proven ways to do so. By using technology, being clear about your requirements, and involving the right people in the process, you can streamline your hiring process and make it more efficient. With a little bit of effort, you can dramatically improve your hiring times and find the best candidates for your open positions.
Follow us to stay updated on LinkedIn, Facebook, Instagram and Twitter.