The process of finding and hiring employees has changed drastically in recent years, all thanks to technology. With the rise of the internet and social media, businesses now have a wider pool of talent to choose from. Nowadays, it's not uncommon for businesses to hire employees remotely. In fact, remote work has become so popular that there are now entire websites dedicated to helping businesses find remote workers. If you're thinking about hiring remotely, or if you're just curious about how it works, read on for a comprehensive guide to the world of remote hiring.
What is remote hiring?
Remote hiring is the process of recruiting and hiring employees who work outside of a traditional office setting. This can include employees who telecommute, work from home, or are based in another country.

The rise of the internet and advances in communication technology have made remote hiring more feasible and popular in recent years. Many businesses now see the benefits of expanded talent pools and lower overhead costs associated with remote work arrangements.

However, remote hiring does come with some challenges. For example, it can be difficult to build rapport and trust with candidates who you've never met in person. There's also the potential for miscommunication when coordinating between multiple time zones.

Despite these challenges, remote hiring is a growing trend that shows no signs of slowing down. With the right preparation and management, it can be an effective way to recruit top talent from around the globe.
Pros and Cons of Remote Hiring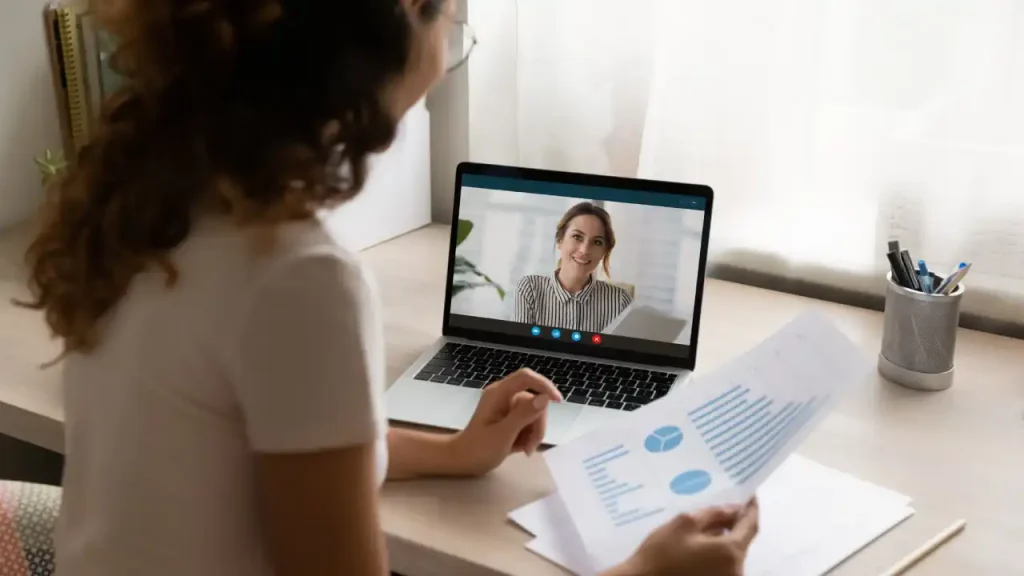 Over the past few years, the remote hiring process has changed dramatically. Here are some pros and cons of remote hiring to consider:

Pros of remote hiring:
You can reach a global pool of talent.
It's more cost-effective than traditional hiring methods.
There's no need to relocate candidates.
You can hire employees who have a good work/life balance.
Cons of remote hiring:
You may have difficulty building trust with remote employees.
It can be difficult to manage and monitor employee productivity.
How has remote hiring changed the recruitment process?
It's no secret that the pandemic has changed the way we do just about everything- including the way we hire employees. The good news is, remote hiring opens up a whole new pool of potential candidates to choose from. The bad news is, it can be harder to assess someone's qualifications when you can't meet them in person.

Here are some of the ways remote hiring has changed the recruitment process:

1. Resumes aren't enough anymore- In a remote hiring situation, you can't rely on a resume alone to give you a complete picture of a candidate. You'll need to go above and beyond to get to know them and their work ethic.

2. Assessments are key- To make up for not being able to meet candidates in person, assessments are more important than ever. Use assessments to gauge a candidate's skills, abilities, and fit for your company culture.

3. Get creative with interviews- Since you can't meet candidates in person, you'll have to get creative with your interview process. Try conducting video interviews or even phone interviews instead of in-person meetings.

4. Be prepared for technical difficulties- When you're dealing with technology, there's always the potential for technical difficulties. Be prepared for things like video lag or connection issues and have a backup plan in place if needed.

5. Keep an open mind- With remote hiring, you may have to rethink your ideal candidate profile. Instead
What are the challenges of remote hiring?
The process of recruiting and hiring employees has undergone a dramatic transformation in recent years, largely due to the rise of remote work. Traditional methods of recruiting, such as job postings and print advertisements, are no longer as effective as they once were.

With more and more companies moving to remote work models, the process of recruiting and hiring remote employees has become increasingly challenging. The biggest challenge is finding talented candidates who are willing to work remotely.

There are a number of ways to find potential candidates for remote positions. Job boards such as WeWorkRemotely and Remote OK are specifically designed for companies looking to hire remotely. Social media platforms like LinkedIn can also be used to find candidates.

Another challenge of remote hiring is the lack of face-to-face interaction. It can be difficult to get a sense of a candidate's personality and fit for a position when you're only communicating via email or chat. Video conferencing tools like Skype or Google Hangouts can help alleviate this issue somewhat, but it's still not the same as an in-person meeting.

Finally, there's the issue of trust. It can be difficult to build trust with someone you've never met in person, which is essential for any employer-employee relationship. Establishing clear expectations and communication protocols from the outset can help build trust between parties.
How to make remote hiring work for your company
In the current business climate, companies are increasingly turning to remote hiring to find the best talent. While there are many benefits to this approach, it's important to understand how to make remote hiring work for your company.

Here are a few tips:
1. Define the role and desired skillset clearly.
When posting a job ad, be sure to include a detailed description of the role and the specific skillset you're looking for. This will help attract candidates who are a good fit for the position.
2. Use video conferencing for initial screenings.
Video conferencing is a great way to screen candidates remotely. When conducting initial interviews, use video conferencing to get a sense of each candidate's personality and communication style.
3. Give candidates a chance to demonstrate their skills.
In addition to interviewing candidates, give them a chance to show off their skills by asking them to complete a short task or project related to the role they're applying for. This will help you assess their ability to do the job well.
4. Foster transparency and open communication.
Since remote employees may not have as much opportunity for face-to-face interaction, it's important to foster transparency and open communication from the outset. Be clear about expectations and provide regular feedback so that everyone is on the same page.
Conclusion
The COVID-19 pandemic has changed the way we do a lot of things, and that includes the recruitment process. With more and more people working remotely, companies have had to adapt their hiring practices to accommodate this new reality. This has meant relying more heavily on technology, conducting interviews online, and doing background checks virtually. Although it's been a bit of an adjustment, remote hiring can actually be quite efficient and effective — and it's here to stay.
Follow us to stay updated on LinkedIn, Facebook, Instagram and Twitter.