Regarding 3D modeling and rendering in the architecture, engineering, and construction (AEC) industry, CAD and Revit are two of the most popular software tools. Both tools have unique features and capabilities, but which software reigns supreme? This question has been asked repeatedly, and in this article, we will closely examine CAD versus Revit and analyze their advantages and limitations.
Ultimately, after reading this article, you will have a better understanding of which software is most appropriate for your specific requirements and objectives in terms of 3D modeling and rendering. So, let's dive in.
What is CAD?
Computer-Aided Design (CAD) is a software tool that allows architects, engineers, and designers to create 2D and 3D models of products, buildings, and machines. The initial CAD software was created in the 1960s and has since undergone notable advancements to become a technology broadly employed in the architecture, engineering, and construction (AEC) industry.
Advantages and Disadvantages of Using CAD in 3D Modeling
The degree of precision and accuracy provided is one of the primary benefits of using CAD software. Designs can be created with exact measurements and calculations, leading to fewer errors and mistakes. CAD software also allows quick and easy design modifications, saving designers time and effort.
Another advantage of CAD is the ability to create photorealistic 3D models of designs. These models can be used for presentations, marketing, and even virtual tours of buildings and products.
Nevertheless, there are also drawbacks associated with utilizing CAD software. One of the main drawbacks is the learning curve. CAD software can be complex and require significant training and experience to operate effectively. It also requires a powerful computer with advanced graphics capabilities, which can be costly.
Types of CAD Software
Several types of CAD software are available, each with its unique features and capabilities. Some of the most popular types of CAD software include:
2D CAD – this software is used to create 2D designs and drawings, such as floor plans and elevations.
3D CAD – this software is used to create 3D models of buildings, products, and machines.
Parametric CAD – this software uses mathematical equations to create designs that can be easily modified and adjusted.
Solid modeling CAD – this software is used to create complex 3D models that can be used for simulations and analysis.
Building Information Modeling (BIM) – The software is used for generating digital building models that serve the purposes of designing, constructing, and maintaining structures.
CAD is an essential tool for architects, engineers, and designers in the AEC industry. While it has some drawbacks, the advantages of CAD software, including precision, accuracy, and flexibility, make it a crucial part of the design process.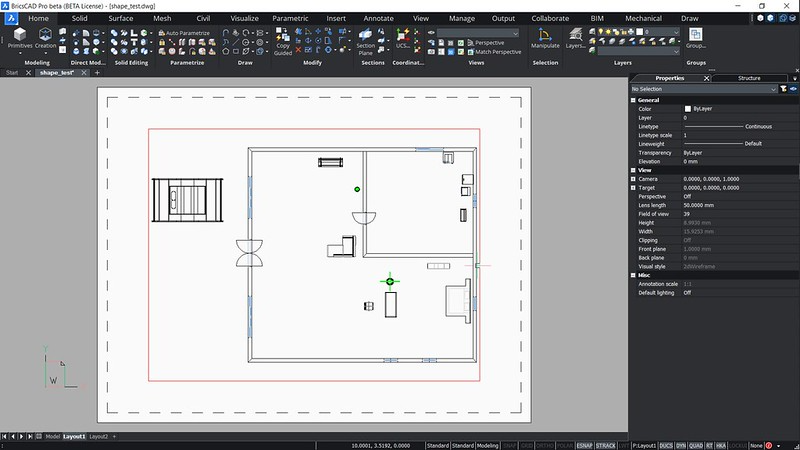 DJBH Global is a leading provider of construction and engineering services, and they leverage the latest CAD and BIM software to streamline their services and deliver exceptional results to clients.
What is Revit?
Revit is a software tool utilized in Building Information Modeling (BIM). It is a software tool made for architects, engineers, and construction professionals to produce 3D models of buildings and structures. It was created by Autodesk and was initially launched in 2000. It is now one of the most commonly utilized BIM software in the AEC industry.
Advantages and Disadvantages of Using Revit in 3D Modeling
Revit's primary benefit is that it is a BIM software tool. This means that it allows for a more integrated and collaborative design process. Designers can work together in real-time and make changes to the model, which will be automatically updated throughout the model. Revit also allows for a more accurate and detailed design process, with data-rich models that can be used for project management, analysis, and simulation.
However, one of the main disadvantages of Revit is the learning curve. Because Revit is a complex software tool, it can't be easy to learn and use effectively without proper training and experience. Additionally, Revit requires a powerful computer and can be costly to use.
While both Revit and CAD are important software tools in the AEC industry, they are designed for different purposes. Revit is a specialized BIM software tool that offers a more integrated and collaborative design process. At the same time, CAD is general-purpose design software that can be used for a broader range of applications. The choice between Revit and CAD will depend on the needs and goals of the designer and the project requirements.
How to Choose the Right Software?
When choosing the right software for your needs, several factors must be considered. These are some tips to help you make the right choice:
The first step in choosing the right software is to define your goals. What do you want to achieve with the software? Do you need a specialized software tool like Revit for 3D modeling or a general-purpose tool like CAD? Make sure you understand what you want to achieve before choosing a software tool.
Software tools can vary significantly in price, with some tools costing thousands of dollars per license. Consider your budget and choose a software tool that fits your financial constraints.
Evaluate the learning curve
As mentioned earlier, Revit and CAD are complex software tools that require learning and training to use effectively. Consider the learning curve of the software and choose a tool that you feel comfortable using with the right resources available to learn it effectively.
Look for collaboration and integration features
Collaboration and integration are essential in the AEC industry, where multiple designers, engineers, and contractors may be involved in a single project. Look for software tools with collaboration and integration features that allow you to work with others in real-time.
Consider the level of support and updates
Software tools can be complex, and issues may arise during the design process. Look for software tools that offer adequate support and regular updates to ensure that problems are resolved promptly and that the software remains up-to-date with the latest features and capabilities.
By considering these factors, you can decide which software tool to choose for your specific needs. Remember that the choice between Revit and CAD will depend on your goals, budget, learning curve, collaboration and integration features, and level of support and updates needed.
Tips for Optimizing CAD and Revit for Rendering and 3D Modeling
Optimizing CAD and Revit for 3D modeling and rendering can help improve efficiency and productivity while reducing errors and delays. Here are some tips for optimizing these software tools:
Keep your software up-to-date
Both CAD and Revit release regular updates, including bug fixes, new features, and performance improvements. Keeping your software up-to-date ensures you use the latest and most efficient version.
Use templates and libraries
Templates and libraries can help you minimize errors and save time by providing pre-built design elements and settings that can be easily reused. Utilize templates and libraries to create consistency in your designs and improve efficiency.
Utilize keyboard shortcuts
This can help you improve productivity by allowing you to quickly access commonly used tools and features. Take the time to learn and utilize keyboard shortcuts for your software tools to streamline your workflow.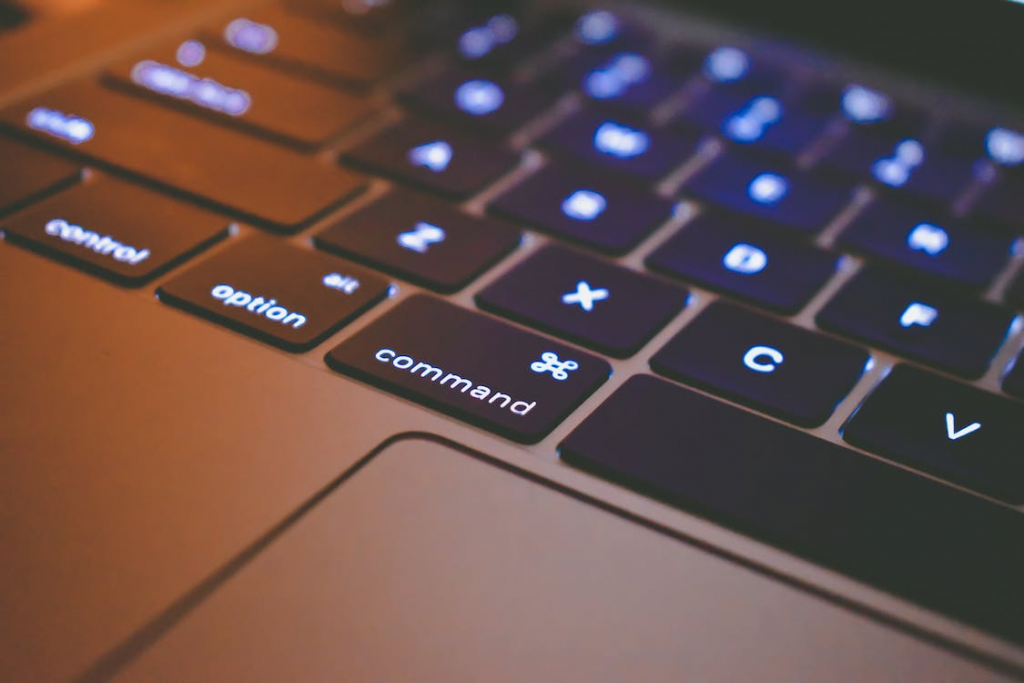 Keyboard shortcuts are particularly important in optimizing the use of CAD (Computer-Aided Design) and Revit software construction and engineering. These software tools are widely used in the industry for designing and modeling buildings, infrastructure, and products.
Optimize your computer hardware
CAD and Revit require significant computer resources to run efficiently, so optimizing your computer hardware can make a big difference in performance. Check that your computer has the necessary specifications to run the software smoothly, and consider upgrading your hardware if needed.
Rendering plugins can help improve the quality and realism of your 3D models and reduce rendering time. Consider using rendering plugins such as V-Ray or Lumion to enhance your 3D modeling and rendering capabilities.
Keep your files organized
With complex 3D modeling and rendering projects, keeping them organized is essential to avoid confusion and errors. Use a consistent file naming convention and folder structure, and back up your files regularly to prevent data loss.
Final Thoughts
CAD and Revit are powerful 3D modeling and rendering tools with unique strengths and weaknesses. CAD is a versatile software tool that can handle myriad design tasks. In contrast, Revit is specifically designed for architecture and construction projects, with features that streamline workflows and improve accuracy. When choosing between these software tools for 3D modeling and/or rendering, consider your specific design needs, project requirements, and personal preferences.
At DJBH Global, we specialize in providing BIM services using the latest software tools, including CAD and Revit. Our seasoned designers and engineers can assist you in maximizing the use of these tools to enhance efficiency, productivity, and accuracy in your design work. Call us today to learn more details about our BIM services and how our team can assist you in elevating your design work to new heights.