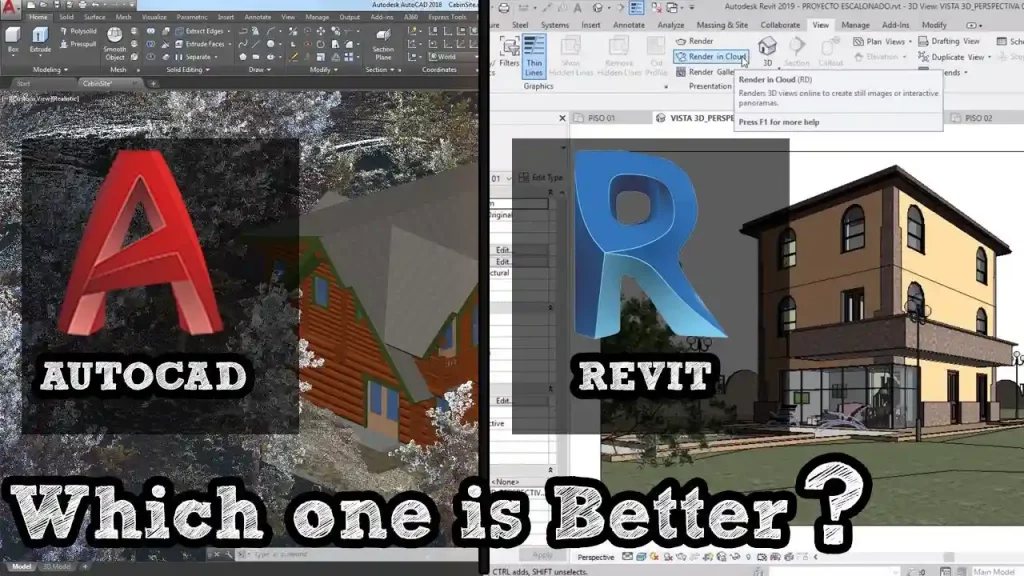 If you're in the architecture or engineering field, then chances are you've heard of AutoCAD and Revit. But what exactly is the difference between these two software programs? And more importantly, which one is better for you? In this blog post, we will explore the differences between AutoCAD vs Revit. We will also provide a brief overview of each software program so that you can make an informed decision about which one is right for you and your needs.
What is AutoCAD?
AutoCAD is a computer-aided design (CAD) software application for 2D and 3D design and drafting. Developed and marketed by Autodesk, AutoCAD was first released in December 1982 as a desktop app running on microcomputers with internal graphics controllers. Prior to AutoCAD, most commercial CAD programs ran on mainframe computers or minicomputers, with each CAD operator (user) working at a separate graphics terminal.
AutoCAD is used across a wide range of industries, by architects, project managers, engineers, graphic designers, and other professionals. AutoCAD is supported by over 400 training centers worldwide as of 1997.
What is Revit?
In short, Revit is a Building Information Modeling (BIM) software that allows users to create a digital model of a building. This model can be used for various purposes such as construction, renovation, and facility management.
Revit is a powerful tool that can help you save time and money by creating a detailed model of your building before construction even begins. By using Revit, you can avoid costly mistakes and redesigns, and ensure that your project is built correctly from the start.
If you're thinking about using Revit for your next project, be sure to read our blog post comparing Revit and AutoCAD to see which software is better for you.
Which Software is Better For You?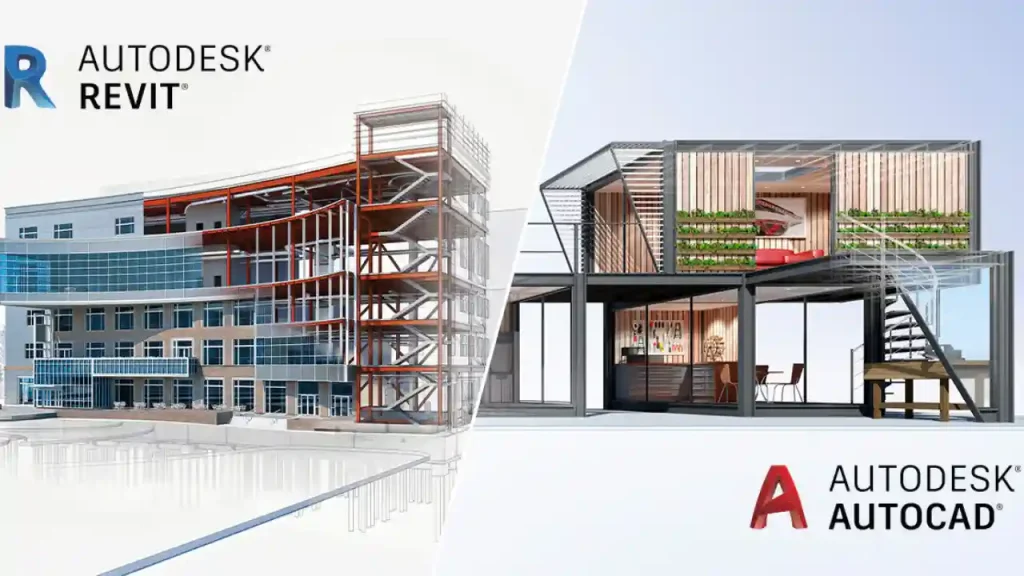 There are many different things to consider when trying to decide which software is better for you. Some people may prefer one software over the other based on personal preference, while others may find that one software is better suited for their needs.
Here are some things to keep in mind when making your decision:
The type of drawings you will be creating: If you plan on creating mostly 2D drawings, then AutoCAD would be the better choice. If you plan on creating mostly 3D drawings, then Revit would be the better choice.
The level of detail you need: If you need very detailed drawings, then Revit would be the better choice. If you don't need as much detail, then AutoCAD would be the better choice.
The price: AutoCAD is typically more expensive than Revit. However, there are many different pricing options for both software programs, so be sure to compare prices before making your final decision.
There are a lot of other BIM softwere you can choose, like ArchiCAD. Here's the difference between AutoCAD vs ArchiCAD
Conclusion
There is no clear winner when it comes to AutoCAD vs Revit. Both software programs have their pros and cons, and it really depends on your specific needs as to which one would be better for you. If you need a program that is more versatile and can be used for a variety of projects, then AutoCAD might be the better option. However, if you are looking for software that is specifically designed for building information modeling (BIM), then Revit would be the better choice. Ultimately, the decision comes down to what you need the software for and which one will better meet your needs.
Follow us to stay updated on LinkedIn, Facebook, Instagram and Twitter.