There's a lot of debate in the business world about the best way to staff a company. Should you outsource certain positions to save on costs? Or is it better to have a full-time, in-house team? When it comes to the construction and design industry, there's an even bigger debate about which method is best. On one hand, you have outsourcing, where you bring in outside firms or individuals to handle specific projects or tasks. On the other hand, you have outstaffing, where you bring in additional staff to supplement your existing team. So, which is the better option for construction and design companies? In this blog post, we'll explore the pros and cons of both outsourcing and outstaffing to help you make the best decision for your business.
What is outsourcing?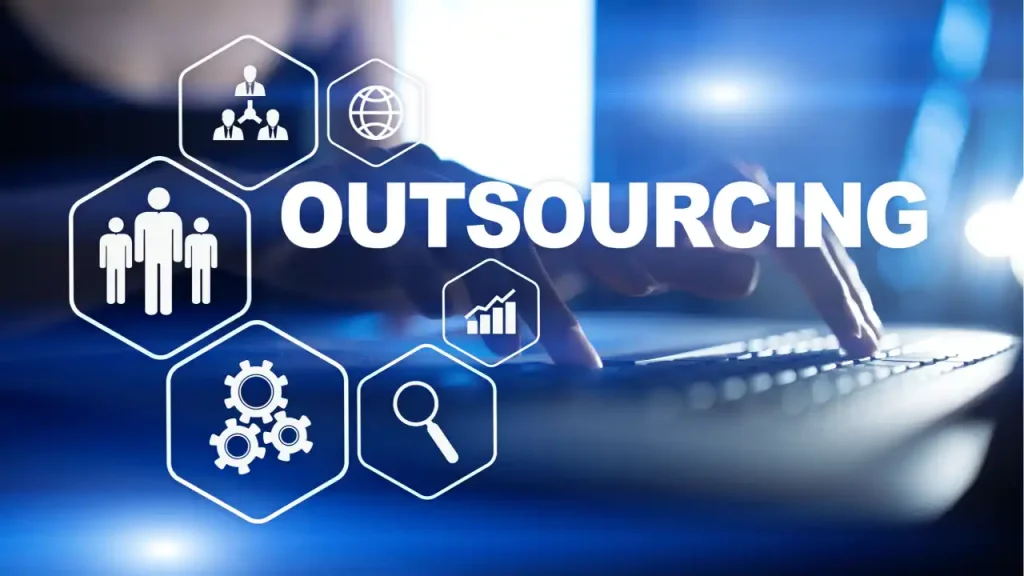 Outsourcing is the process of contracting with a third party to provide services or products that are typically performed by in-house staff. The decision to outsource is often made in an effort to save money, but it can also be done to improve efficiency or free up internal resources for other purposes.

There are many different types of outsourcing arrangements, but the most common is when a company contracts with another company to perform a specific task or series of tasks. For example, a company might outsource its payroll processing, customer service, telemarketing, or data entry.

Outsourcing can be done domestically or internationally. When a company outsources domestically, it is contracting with another company within the same country. When outsourcing internationally, a company is contracting with a company in another country. International outsourcing has become increasingly popular in recent years as companies seek to take advantage of lower labor costs in other countries.

Outsourcing arrangements can be short-term or long-term. They can also be exclusive or nonexclusive. In an exclusive arrangement, the contracted company is the only provider of the outsourced service or product. In a nonexclusive arrangement, the client company has the right to contract with other providers for the same service or product.

The term "outsourcing" sometimes has a negative connotation because it is often associated with job losses within a company. When a company decides to outsource certain functions, it may do so at the expense of eliminating jobs
What is outstaffing?
There is a lot of confusion when it comes to the difference between outsourcing and outstaffing, especially in the construction and BIM industries. To put it simply, outsourcing is when you hire a company or individual to complete a specific project or task, while outstaffing is when you hire an employee or team of employees to work for your company on a long-term basis.

Both outsourcing and outstaffing have their pros and cons, but ultimately it comes down to what makes the most sense for your company and your specific needs. If you need a quick turnaround on a project with no long-term commitment, then outsourcing may be the way to go. But if you want to build a long-term relationship with a team of experts who really understand your business and can grow with you over time, then outstaffing may be the better option.

Of course, there are many other factors to consider as well, such as cost, location, culture, etc. But at the end of the day, it's important to choose the option that will help you achieve your business goals.
The difference between outsourcing and outstaffing
There is a big difference between outsourcing and outstaffing in the building information modeling (BIM) industry. When you outsource, you are contracting with an outside firm to provide a specific service or product. The company doing the outsourcing retains control over the work and is responsible for its quality. With outstaffing, you are hiring an outside firm to staff your project with employees who work under your supervision. The staff members are considered employees of the company doing the outstaffing, not of the company that they are working for. This means that the quality of their work is the responsibility of the outstaffing company.
Pros and cons of outsourcing and outstaffing in the Bim industry
There are many factors to consider when deciding whether to outsourcing or outstaffing in the Bim industry. Cost is often the primary driver, but other considerations such as quality, turnaround time, and service levels must also be taken into account.

Outsourcing can provide significant cost savings, as well as access to a larger pool of talent. However, it can also lead to communication difficulties and a loss of control over project quality.

Outstaffing can be more expensive than outsourcing, but it offers more flexibility and allows you to maintain a higher level of control over your projects. It can also be more difficult to find good quality staff, and turnarounds may be slower.
When to choose outsourcing or outstaffing in the Bim industry
There is no one-size-fits-all answer to the question of when to choose outsourcing or outstaffing in the Bim industry. The decision must be made on a case-by-case basis, taking into account the specific needs and circumstances of each project. However, there are some general guidelines that can be followed.

If cost is the primary concern, then outsourcing may be the best option. Outsourcing companies usually have access to a larger pool of resources and can therefore offer more competitive rates. In addition, outsourcing companies often have established processes and systems in place that can help to improve efficiency and quality.

If time is of the essence, then outstaffing may be the better option. Outstaffing companies typically have a smaller team of dedicated employees who can be quickly deployed to work on a project. This can save valuable time compared to waiting for an outsourced company to mobilise its resources.

Finally, if quality is paramount, then it may be worth opting for an outstaffed solution. Outstaffed teams are often more closely supervised and monitored than outsourced teams, meaning that standards are more likely to be maintained.
Conclusion
The question of outsourcing versus outstaffing is one that has been debated for many years in the business world. There are pros and cons to both approaches, and ultimately it comes down to what makes the most sense for your company. If you're thinking about outsourcing or outstaffing in the BIM industry, consider the information in this article to help you make the best decision for your business.
Follow us to stay updated on LinkedIn, Facebook, Instagram and Twitter.