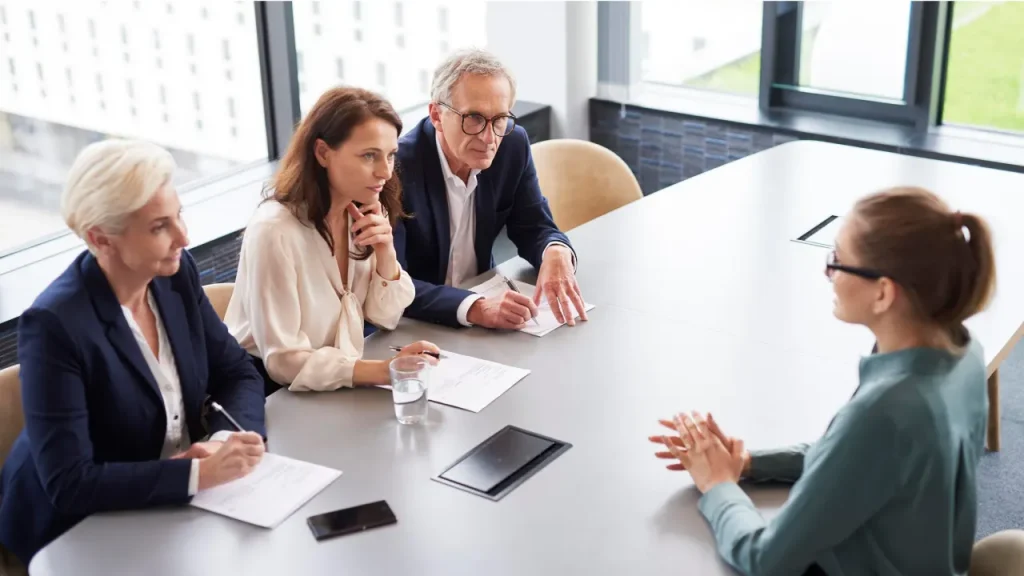 Whether you are out of work and looking for your next position or you're a recent graduate trying to find a solid first job, interviewing can be extremely daunting if you don't know what to expect. This blog has compiled the top 10 must-dos in order to ensure your job interview goes smoothly as possible.
1. Prepare yourself for the job interview
When you're prepping for a job interview, there are a few things you should do in order to ensure that you make the best impression possible. First, take some time to research the company and the position you're interviewing for. This will help you be able to ask informed questions and show that you're truly interested in the role. Next, review common interview questions and practice your answers out loud.
This will help you sound more confident and prepared when it comes time for the actual interview. Finally, make sure to dress professionally and arrive early on the day of the interview. By following these simple tips, you'll be putting your best foot forward and increasing your chances of landing the job.
2. Greet your interviewer
When you arrive for your interview, be sure to greet your interviewer with a smile and a firm handshake. This first impression can set the tone for the rest of the interview, so make sure you give off a positive and professional vibe from the very beginning.
3. Take a deep breath before answering questions
When you're in a job interview, it's important to remain calm and collected. One of the best ways to do this is to take a deep breath before answering any questions. This will help you clear your head and focus on the task at hand. Additionally, it's important to avoid fidgeting or appearing nervous. Remember that the interviewer is just trying to get to know you better and assess your qualifications for the job. As long as you're prepared and confident in yourself, you'll do great!
4. Do not share too much personal information
It is important to be careful about the amount of personal information that you share during a job interview. While it is important to be honest, you do not want to share too much information that could potentially be used against you. For example, if you are asked about your previous salaries, you may want to avoid giving a specific number. Instead, you could say something like "I am comfortable discussing salary expectations once I have a better understanding of the role."
5. Have a good handshake
When you go to shake someone's hand, make sure that you:
Extend your arm all the way
Make eye contact
Smile
Use a firm grip, but don't squeeze too hard
Don't keep shaking for an awkward amount of time
6. Maintain a positive attitude in the job interview
A positive attitude is one of the most important things you can bring to a job interview. It's important to remember that the interview is just as much an opportunity for you to learn about and assess the company and the role as it is for them to assess you. Approach it with energy and enthusiasm, be interested and engaged in the conversation, and be yourself.
The interviewer will be able to tell if you're putting on a act, so just be genuine, honest, and friendly. At the end of the day, they want to know if you'll be a good fit for their team and company culture, so let your personality shine through.
7. Be confident to speak up your thoughts and opinions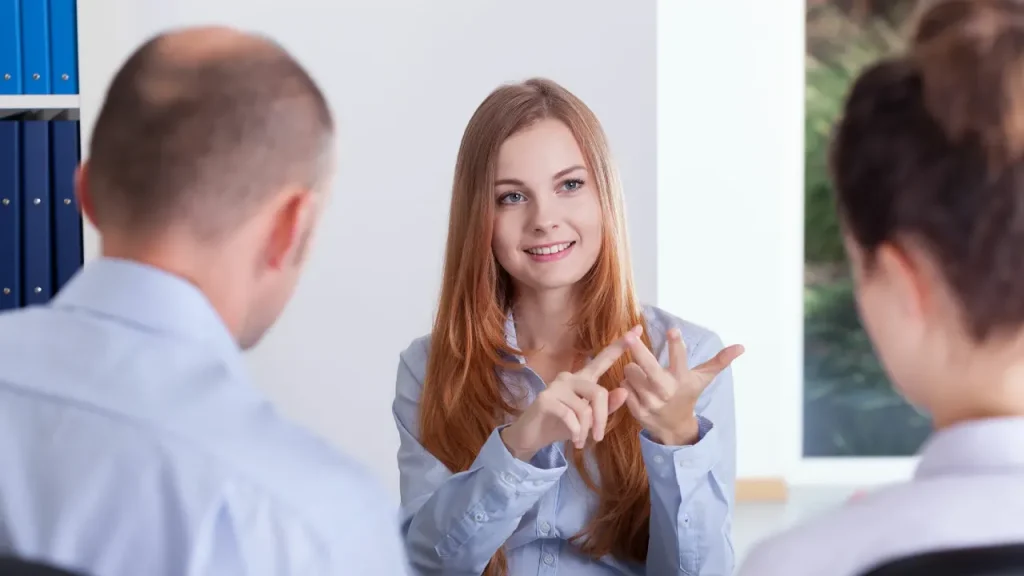 It is essential to be confident when expressing your thoughts and opinions during a job interview. This will show the interviewer that you are capable of critical thinking and can hold your own in a professional setting. Furthermore, it is important to be clear and concise when communicating your ideas. This will prevent any misunderstandings and demonstrate that you have the ability to communicate effectively.
8. Watch out for these body language mistakes
Avoid these body language mistakes to make a great impression in your job interview:
Crossing your arms or legs: This can make you appear closed off or uninterested in the conversation.
try to keep an open posture by uncrossing your arms and legs.
Slouching: This can convey that you're not taking the interview seriously.
Sit up straight and lean slightly forward to show that you're engaged and interested.
Fidgeting: This can come across as nervousness or lack of confidence.
Stay still and avoid playing with your hair, jewelry, or anything else in your hands.
Bad eye contact: This can make you seem disinterested, shifty, or untrustworthy.
Maintain eye contact with the interviewer throughout the conversation to appear confident and sincere.
9. Remember to follow up after the job interview
After a job interview, it is always important to follow up with the employer. This can be done by sending a thank-you note, email, or even making a phone call. Following up shows that you are interested in the position and are willing to go the extra mile to get it. It also gives you an opportunity to reiterate your qualifications and highlight any information that you may have forgotten to mention during the interview.
Follow us to stay updated on LinkedIn, Facebook, Instagram and Twitter.