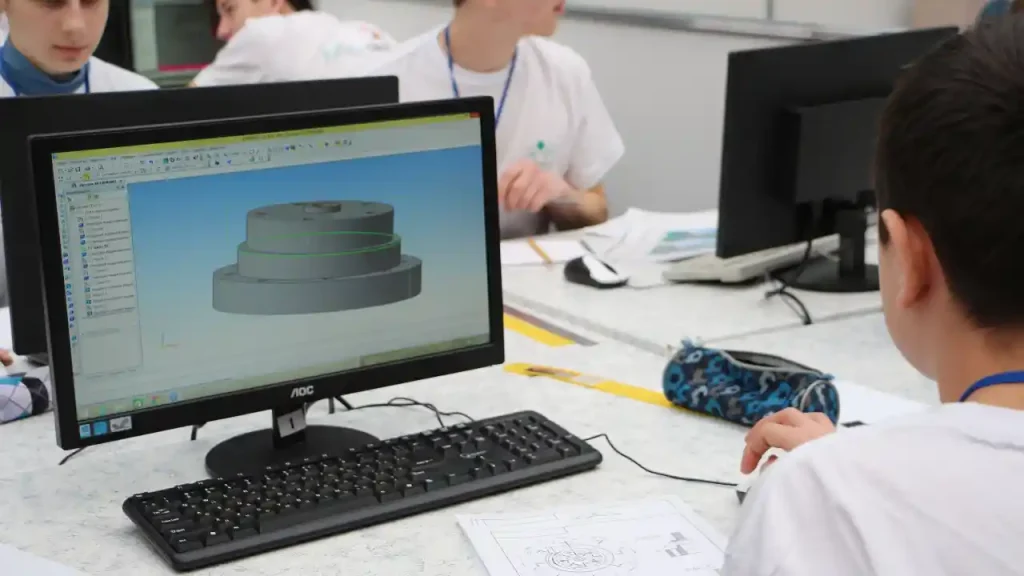 AutoCAD is one of the most popular software packages for designing and engineering. AutoCAD is a parametric desk or 2D drafting tool which has evolved over years to include 3D design and analysis in addition to traditional 2D drawing. Find out how to learn AutoCAD can help you in your career as a drafter, designer, engineer or architect!
What is AutoCAD?
AutoCAD is a computer-aided design (CAD) software application used for creating 2D and 3D designs. Invented in 1982 by Autodesk, AutoCAD was one of the first CAD programs available on personal computers. Today, AutoCAD is used across a range of industries, by architects, engineers, project managers, and other design professionals.
While its capabilities have grown over the years, at its core AutoCAD remains a drafting tool—a software application used to create precise drawings and technical illustrations. AutoCAD enables users to create drawings using a variety of shapes, lines, and colors. These drawings can then be saved in digital files or printed out on paper.
AutoCAD offers a number of features that make it an essential tool for many professionals. For example:
The software can be used to create 2D and 3D designs.
Drawings created in AutoCAD can be saved in digital files that can be opened and edited again later. This makes it easy to share designs with others or make changes to them later on.
AutoCAD includes a library of pre-drawn shapes (symbols) that can be inserted into drawings. This saves time and makes it easy to create accurate drawings.
The software has a built-in measurement tool that can be used to quickly measure distances between objects in a drawing.
Why You Should Learn AutoCAD In 2023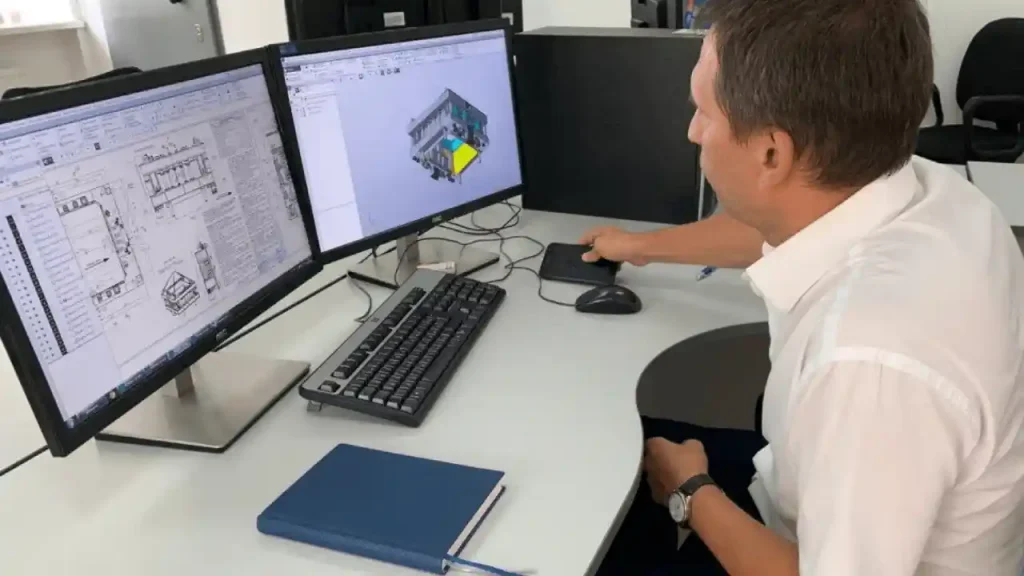 As the world of work evolves, so too must the skills that workers possess. In order to stay ahead of the curve, it's important to continuously update your skillset and learn new software programs that can help you do your job better. One such program is AutoCAD, which is a computer-aided design (CAD) software used by engineers, architects, and other professionals to create 2D and 3D drawings. Here are four reasons why you should learn AutoCAD in 2023:
It's an industry-leading CAD software: AutoCAD is the most widely used CAD software in the world, with over 100 million users worldwide. If you want to be able to use a CAD software that is widely recognized and used by many professionals, then AutoCAD is the right choice for you.
It's versatile and can be used for a variety of purposes: AutoCAD can be used for 2D drafting, 3D modelling, creating illustrations, and more. No matter what your engineering or architectural needs are, AutoCAD can help you get the job done.
It will make you more marketable: As mentioned above, since AutoCAD is such a widely used program, learning how to use it will make you more marketable to potential employers. Additionally, many companies are now looking for employees who are proficient in using AutoCAD, so learning the program may give you a leg up on the
Learn AutoCAD – A Tool that Can Help You Succeed Anywhere
AutoCAD is a tool that can help you succeed anywhere. It is a powerful 2D and 3D CAD software that can be used to create drawings and models for any purpose. AutoCAD is used by architects, engineers, designers, and other professionals to create drawings and models of everything from buildings to bridges to products.
AutoCAD is easy to learn and use, and it is available on both Windows and Mac computers. There are many online resources that can help you learn AutoCAD, including tutorials, videos, books, and online courses.
AutoCAD can be used to create drawings for any purpose, including:
• Architecture: Plans, elevations, sections, details
• Engineering: Schematics, diagrams, product designs
• Interior Design: Floor plans, furniture layouts
• Landscape Design: Site plans, planting plans
• Graphic Design: Logos, illustrations
How To Get Started With AutoCAD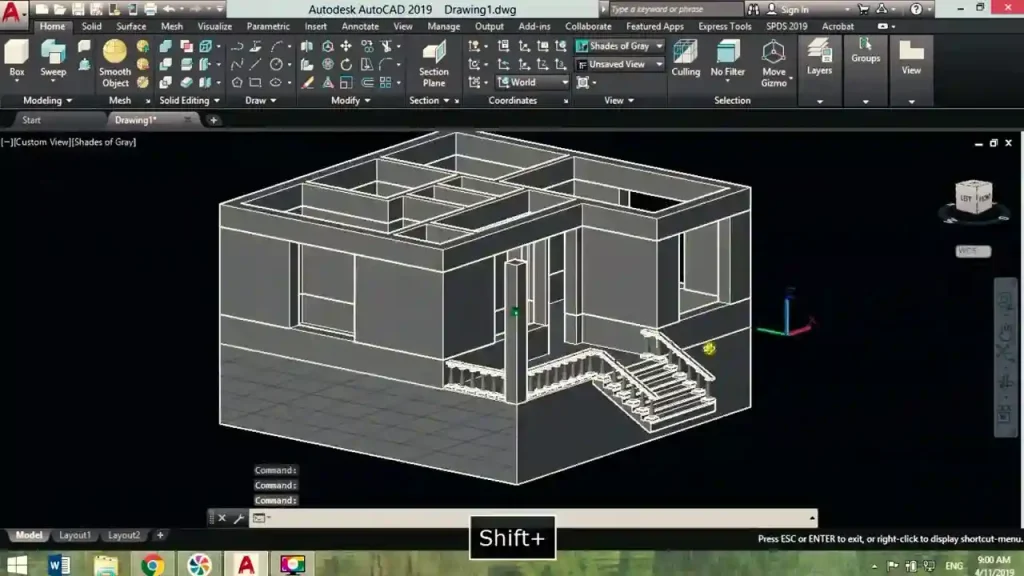 Assuming you have no prior experience with AutoCAD, this section will teach you the basics of the program so that you can get started using it for your own projects. AutoCAD is a computer-aided design (CAD) software application used for creating 2D and 3D designs. It is widely used in a variety of industries, including architecture, engineering, and construction.
To get started with AutoCAD, you will need to download and install the software on your computer. Once installed, launch the program and familiarize yourself with the interface. The next step is to create a new drawing file by clicking on the "New" button in the top left corner of the screen. A new window will appear where you can select the template that you want to use for your design. For this tutorial, we will use the " acad.dwt" file which is the default AutoCAD template.
Once you have created a new drawing file, you can start adding objects to your design. To do this, simply click on one of the drawing tools located on the left side of the screen and then click on the area where you want to place your object. For example, if you want to draw a line, click on the "Line" tool and then click and drag your mouse to draw a line in your design. To move an object that you have already placed in your design, simply click on it and drag it to its new location
Conclusion
So there you have it! A few reasons why AutoCAD should be on your radar for 2023, and what it can do for you. With the release of AutoCAD 2021 just around the corner, now is the perfect time to start learning this essential piece of software. So what are you waiting for? Get started today!
Follow us to stay updated on LinkedIn, Facebook, Instagram and Twitter.