Have you been struggling to find a good job? Wondering about the White Collar Job? If that's the case, then read this article to learn what it is. It will be full of helpful tips on how to succeed in this line of work!
What is a White Collar Job?
A white collar job is a professional, often office-based job that typically requires a college degree. Common white collar jobs include positions in management, business, finance, and administration. While the term "white collar" originally referred to manual laborers who wore white shirts to distinguish them from blue collar workers, today it generally refers to higher-level jobs that are less physically demanding.
Different Types of White Collar Jobs
Different types of white collar jobs include office and administrative jobs, sales jobs, management jobs, and information technology jobs. each with its own set of responsibilities.
Office and administrative jobs include positions such as receptionists, secretaries, and customer service representatives. These workers typically handle basic office tasks and support the daily operations of businesses.
Sales jobs are another type of common white collar position. Salespeople may work in retail stores, telemarketing call centers, or business-to-business sales environments. They are responsible for generating revenue by promoting and selling products or services to customers.
Management jobs are another category of white collar employment. These positions often involve overseeing the work of other employees and may require supervisory or team leadership skills. Common management roles include human resources managers, marketing managers, and project managers.
Information technology (IT) jobs make up another large portion of the white collar workforce. IT professionals typically design, develop, maintain, and troubleshoot computer hardware and software systems. They may also be responsible for managing networks or providing technical support to users.
Why Choose a White Collar Job
There are a number of reasons why you might choose to pursue a white collar job. For one, these types of jobs tend to be more stable and secure than many other options. They also often come with good benefits packages and pay relatively well.
Another reason to consider a white collar job is the opportunity to use your skills and talents in a way that can make a real difference in the world. Many people who work in white collar jobs feel like they are making a positive contribution to society.
Finally, white collar jobs can provide you with a great deal of satisfaction. If you enjoy working with people and helping them solve problems, you will likely find a lot of fulfillment in this type of work.
Qualities of a Successful White Collar Employee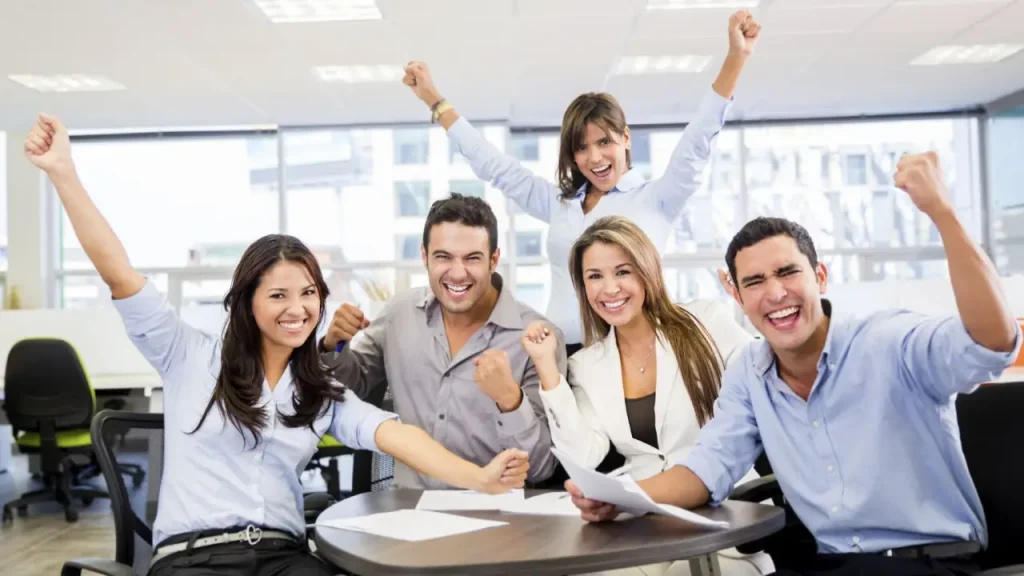 There are many qualities that make up a successful white collar employee. Firstly, they must be able to communicate effectively both verbally and written. They need to have good interpersonal skills in order to build positive relationships with clients and colleagues. They must be able to think critically and solve problems quickly. They need to be well-organized and detail-oriented in order to keep track of deadlines and projects. Finally, they must be able to work independently and stay calm under pressure.
Things You Should Know Before You Take on the Role of a White Collar Employee
Assuming you have already read and are familiar with the basics of what a white-collar job is, here are a few things you should know before taking on the role of a white-collar employee:
The majority of white-collar jobs require at least a bachelor's degree. According to the U.S. Bureau of Labor Statistics, as of 2016, only about 27 percent of all jobs in the United States were held by workers with a high school diploma or less. That means that if you want to be in the running for most white-collar jobs, you're going to need at least a four-year degree.
While a college education is important for many white-collar positions, it's not always necessary. Some jobs, like administrative assistant or paralegal, can be obtained with an associate's degree or some postsecondary coursework. And there are always exceptions to the rule – if you have extensive experience in a particular field, you may be able to get a job that would normally require a college degree without one.
Most white-collar jobs are performed in an office setting, though there are some exceptions. If you're interested in a job that requires travel or working outside of an office, make sure to do your research so you know what to expect.
White-collar workers typically work regular business hours – from 9am to 5pm – though some positions may require early mornings,
Conclusion
So there you have it, everything you need to know about white collar jobs. Hopefully this has given you a better understanding of what they are and what sorts of skills you need to succeed in this field. Whether you're looking for a new career or simply want to learn more about the working world, understanding the ins and outs of white collar jobs is a great place to start.
Follow us to stay updated on LinkedIn, Facebook, Instagram and Twitter.