If you're a fresher, the job market can seem pretty daunting. How do you get your foot in the door when you don't have any work experience? Fortunately, there are a few things you can do to give yourself a better chance of landing that dream job. In this blog post, we'll share 8 proven tips to help freshers find a job. From building up your skillset to networking effectively, follow our tips and you'll be on your way to landing your first job in no time.
These are the 8 proven tips to find a job for freshers
1. Use Job-Search Sites to Find a Job
There are many job-search sites available on the internet these days. However, not all of them may be suitable for your needs as a fresher. Here are some tips to help you find the right job-search site for you:

1. Consider your career goals and objectives. What kind of job are you looking for? Make sure that the job-search site you choose has listings that match your interests and skills.

2. Check out the site's reputation. Are there positive reviews from users? Is the site endorsed by any reputable organizations?

3. Compare different job-search sites. Look at things like the number of listings, the quality of listings, and the ease of use. Choose the one that offers the best overall value.

4. Create a profile on the job-search site and start searching for jobs that interest you. Make sure to apply for those that you qualify for and meet your career goals.

5. Keep track of your applications and follow up with employers if you don't hear back from them within a reasonable timeframe.

By following these tips, you can be sure to find a job-search site that will help you in your quest to find employment after graduation.
2. Use Social Media to Find a Job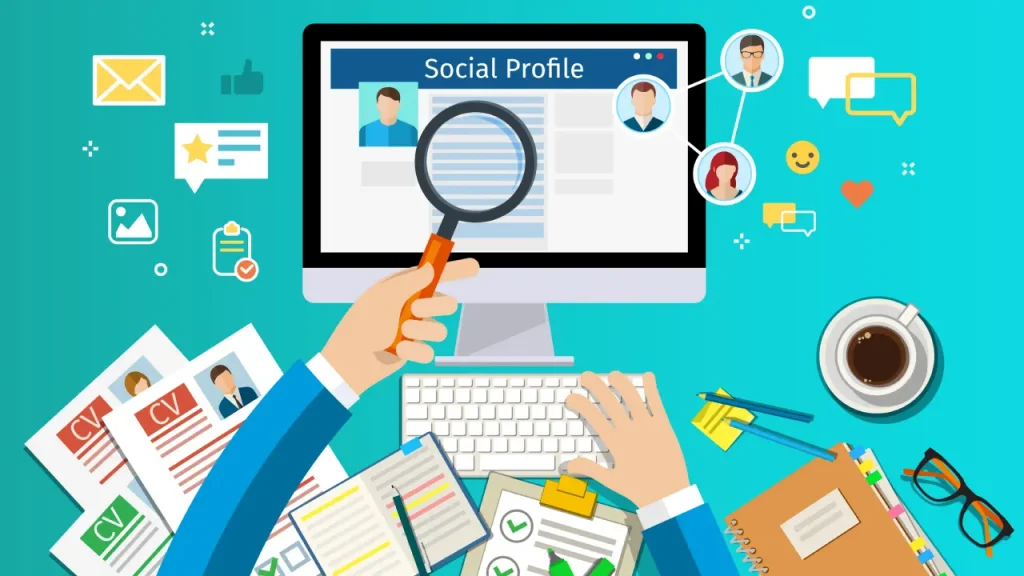 In today's job market, having a strong social media presence is more important than ever. Employers are using social media to find and vet potential employees, so it's crucial that you have a strong online presence.

Here are some tips for using social media to find a job:

1. Use LinkedIn to its full potential. LinkedIn is a powerful tool for networking and connecting with potential employers. Make sure your profile is up-to-date and includes key information about your skills and experience.

2. Use Twitter to connect with potential employers. Twitter can be a great way to connect with potential employers and learn about new job openings. Follow companies you're interested in and keep an eye out for relevant hashtags, such as #jobsearch or #hiring.

3. Use Facebook to connect with friends and family who might be able to help you find a job. Your network can be a valuable resource in your job search, so don't be afraid to ask for help!

4. Keep your online presence professional. Remember that anything you post online could potentially be seen by potential employers, so it's important to keep your online presence professional. Avoid posting anything that could jeopardize your chances of getting hired.
3. Use Company Websites to Find a Job
There are many job seekers who believe that the best way to find a job is through company websites. Although this can be a great way to find a job, it is not always the most effective method. The reason company websites are not always the most effective way to find a job is because many companies do not post all of their available positions on their website. They may only post the most popular or high-level positions. Additionally, some companies use other Job Boards or Recruitment Agencies to list their open positions. If you are only searching company websites, you could be missing out on a lot of opportunities.

The best way to maximize your chances of finding a job through company websites is to search for companies in your industry and locations that interest you, and then check their website regularly. Many companies post new positions on their website as they become available, so it is important to check back frequently. You can also set up Google Alerts for specific companies or keywords related to your job search so that you will be notified when new content matching your criteria is posted online.
4. Job Fairs
When it comes to job hunting, fresh graduates have a lot of options. One of the most popular methods is attending job fairs. Job fairs are a great way to meet with employers, learn about their organizations, and find out what kinds of positions they have available.

Here are some tips for making the most of job fairs:

1. Do your research: Before you go to a job fair, take some time to research the employers who will be in attendance. This will help you prepare questions and make a good impression.

2. Dress for success: First impressions matter, so be sure to dress professionally.

3. Bring copies of your resume: Having your resume handy will make it easy for employers to take your information down and contact you later.

4. Be prepared to talk about your skills and experience: Be ready to talk about why you're the perfect candidate for the job. This is your chance to sell yourself!

5. Follow up after the event: Send a thank-you note or email to the employers you spoke with at the job fair. This shows that you're interested in their organization and that you appreciate their time
5. Networking
Networking is one of the most important things you can do when looking for a job, especially if you're a fresher. It's a great way to connect with potential employers and learn about new opportunities. Here are some tips to help you network effectively:

1. Get involved with professional organizations in your field. This is a great way to meet people who work in your industry and learn about new job openings.

2. Attend career fairs and networking events. These are great places to meet employers and learn about different companies.

3. Use social media to connect with potential employers and followers in your industry. Twitter, LinkedIn, and Facebook are all great platforms to use for networking purposes.

4. Connect with people you know who work in your field or industry. Ask them for advice or recommendations on job opportunities.

5. Finally, don't forget the power of networking online! Sites like LinkedIn offer great ways to connect with professionals from all over the world.
6. Internships
There are many ways to find an internship, but the most common way is through your university or college. Many universities and colleges have their own career services that can help you find an internship. You can also search online for internships or contact companies directly.

The best way to find an internship is to start early. The sooner you start looking, the more likely you are to find a position that suits your skills and interests. It's also important to be flexible when it comes to location and type of company.

Some students are worried about not getting paid for their work during an internship. However, many employers offer stipends or other forms of compensation, such as housing or transportation assistance. Even if you don't get paid, internships can be a great way to gain experience and build your resume.
7. Resume and Cover Letter
A resume is a formal document that provides an overview of your work experience, skills, and education. A cover letter is a brief letter that introduces you and highlights some of your qualifications for the job. Both documents are important when applying for jobs, but there are some key differences to keep in mind.

When deciding whether to submit a resume or a cover letter, it's important to consider the role you're applying for and the employer's expectations. In general, if you're applying for a traditional full-time job with a professional organization, you should submit a resume. If you're applying for a less formal position, such as an internship or part-time job, a cover letter may be more appropriate.

If you're not sure which document to submit, it's always best to err on the side of caution and submit both. That way, the employer can get to know you better and see all the ways in which you might be qualified for the position.

If you're submitting a resume, there are some basic guidelines to follow:

– Stick to one page if possible
– Use clear and concise language
– Highlight your most relevant experiences and skills
– Use reverse chronological order (most recent experiences first)
– Tailor your resume to each specific job application – don't just use the same generic resume for every opening

When writing a cover letter, there's no need to stick to strict formatting rules. Instead, focus on making
8. Interview Preparation
To ace an interview and impress the interviewer, you need to be prepared. Here are some tips on how to prepare for an interview:

1. Do your research: Before the interview, take some time to research the company, its products or services, and the industry. This will help you ask questions that demonstrate your knowledge and interest in the company and the role.

2. Prepare answers to common questions: There are certain questions that are commonly asked in interviews. Take some time to think about your answers to these questions so that you can give thoughtful and impressive responses during the interview.

3. Practice interviewing: In addition to researching and preparing answers to common questions, it is also a good idea to practice interviewing with someone who can give you feedback. This will help you get a feel for what an actual interview is like and help you improve your performance.

4. Be yourself: At the end of the day, it is important to be yourself during an interview. The interviewer wants to get to know you as a person, so try to relax and be natural.
Conclusion
Jobs can be hard to come by, especially if you're a fresher. But with a little effort and perseverance, you can definitely find a job that's a perfect fit for you. We hope our tips have helped point you in the right direction and given you the confidence to start your job search. Best of luck!
Follow us to stay updated on LinkedIn, Facebook, Instagram and Twitter.