As technology revolutionizes the architecture and engineering industry, Building Information Modeling (BIM) and Computer-Aided Design (CAD) software have become essential tools for creating accurate and detailed 3D models. However, integrating BIM and CAD software can be challenging and time-consuming if not done correctly, leading to decreased workflow efficiency and productivity.
To help streamline the integration process, we've compiled ten key tips for BIM and AutoCAD integration that will help you boost your workflow efficiency and get the most out of your software. Whether you're new to BIM and CAD integration or looking to optimize your current workflows, these tips will help you save time, improve collaboration, and ensure the accuracy and consistency of your project data.
Tip 1: Define a Clear Project Scope
One of the crucial elements of any construction project is defining a clear project scope. This is important when it comes to integrating BIM and AutoCAD. With a clear understanding of the project scope, it can be easier to identify the exact requirements and parameters for the BIM and AutoCAD integration.
Defining a clear project scope involves outlining the specific goals and objectives for the project, as well as the timelines and resources that will be required to achieve those goals. This information helps figure out how to put BIM and AutoCAD together in the best way possible. It also helps anticipate any roadblocks that might come up during the process.
Tip 2: Choose the Suitable BIM and AutoCAD Software
When choosing suitable BIM and AutoCAD software, it's crucial to consider the needs of your specific project. BIM and AutoCAD software have different features and capabilities, so you must find the right software to meet your project requirements.
One important consideration is the level of customization and flexibility that the software provides. BIM projects can be complex, with unique requirements and workflows that must be accommodated. Your chosen software should allow you to create custom workflows and processes that meet your project-specific needs.
Tip 3: Create a Shared Data Environment
One of the most critical aspects of successful BIM and AutoCAD integration is ensuring that all project stakeholders have access to the same information. A common data environment (CDE) is used for this purpose. A CDE is a centralized location where team members can store and access all project data. It ensures that everyone works from the same data set, reducing the risk of errors and miscommunication.
You can create a CDE using a cloud-based project management platform or file-sharing service. Setting clear guidelines and protocols for accessing and updating data is vital to maintain consistency and accuracy. A well-organized and efficient CDE will improve the integration of BIM and AutoCAD and enhance the overall project management and collaboration processes.
Tip 4: Standardize Data Formats and Protocols
To ensure seamless BIM and AutoCAD integration, it is essential to standardize the data formats and protocols used by all team members. This means establishing a consistent approach to naming conventions, file types, and other vital parameters.
Standardization helps prevent errors and confusion that can arise when data is interpreted differently by various stakeholders. It also streamlines the process of sharing and exchanging data, reducing the time and effort required for manual conversions or translations. To standardize data formats and protocols, you can create a detailed project execution plan that outlines the specific guidelines and requirements for data management.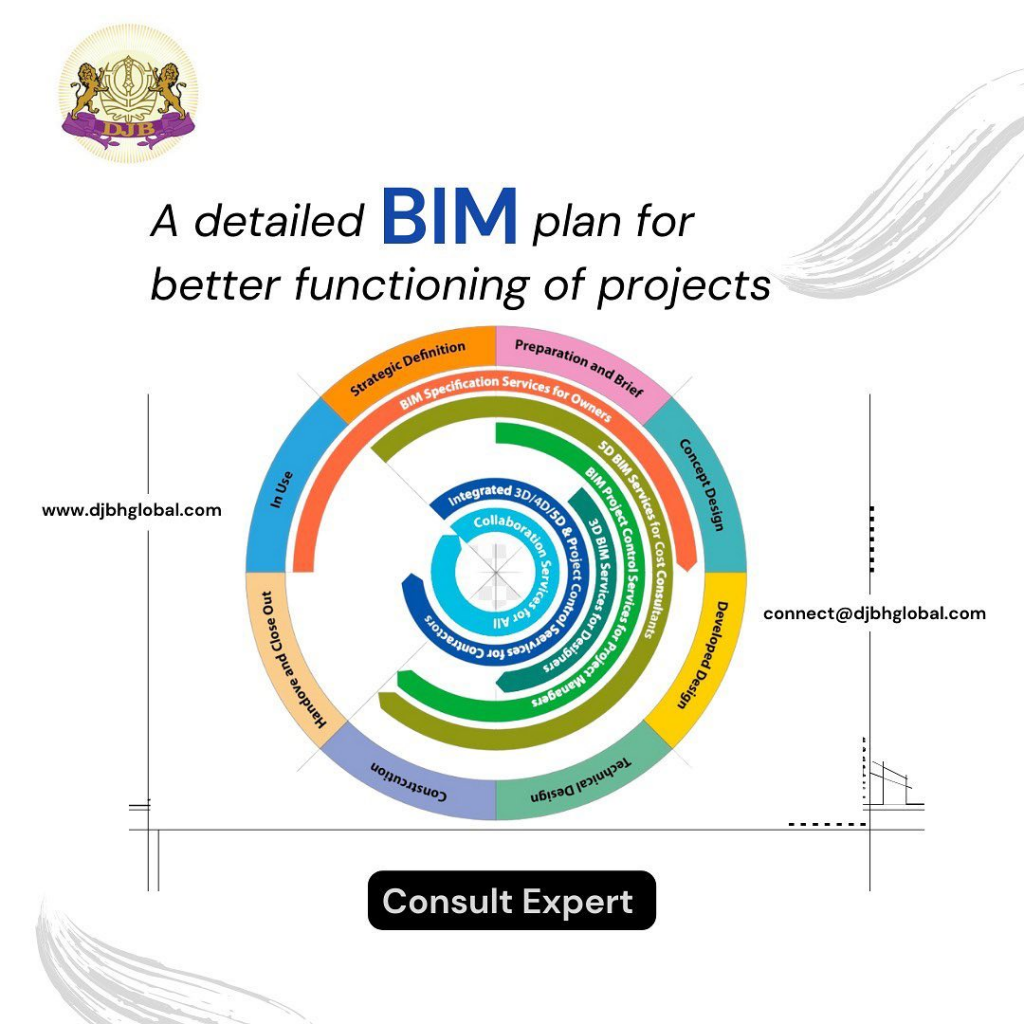 DJBH Global recognizes the importance of using standardized data formats and protocols to enhance the effectiveness and efficiency of their BIM services. This is to ensure compatibility and interoperability between different software platforms and tools used in the BIM process.
Tip 5: Establish Clear Communication Channels
Effective communication is crucial for successful BIM and AutoCAD integration. Without clear and consistent communication channels, team members may work in silos or misunderstand essential project requirements, leading to delays, errors, and other issues.
To make sure everyone communicates well, start by explaining each team member's job and choosing a project manager to lead the project. The project manager should ensure all team members know their responsibilities and have the necessary tools and resources to accomplish their tasks.
Tip 6: Train Your Team on BIM and AutoCAD Integration
Practical BIM and AutoCAD integration requires a certain level of technical expertise and proficiency. Ensuring your team members have the necessary skills and knowledge to work with these tools effectively is crucial. Training your team can help boost your workflow efficiency and minimize the risk of errors or delays.
Various BIM and AutoCAD integration training programs, including online courses, workshops, and certification programs, are available. These programs can help your team members improve their technical skills, learn best practices, and stay up-to-date with the latest tools and technologies.
Tip 7: Develop a BIM Execution Plan
It's important to develop a comprehensive BIM execution plan. This plan should outline the project's objectives, scope, and key deliverables, as well as the roles and responsibilities of team members.
The BIM execution plan should also include a detailed timeline outlining key milestones and deadlines for the project. This can help ensure everyone is on the same page and the project is progressing according to schedule.
Additionally, the BIM execution plan should include a clear communication plan outlining how team members will communicate with each other and stakeholders throughout the project. This can help minimize misunderstandings and ensure everyone is informed and up-to-date on project progress.
Tip 8: Use BIM and AutoCAD Together for Clash Detection
One of the benefits of using BIM and AutoCAD is the ability to perform clash detection. Clash detection identifies and resolves conflicts between building elements, such as ductwork, piping, and electrical wiring.
Using both BIM and AutoCAD, you can create a more comprehensive model that includes all relevant information, such as MEP systems and architectural elements. This allows you to identify potential clashes early in the design process when changes are less costly.
To perform clash detection, you will need to use BIM software that has clash detection capabilities, such as Autodesk Navisworks or Solibri. These software tools allow you to import your BIM and AutoCAD models and analyze clashes.
Tip 9: Embrace Collaboration and Teamwork
Successful BIM and AutoCAD integration heavily rely on teamwork and collaboration. This is especially true for larger and more complex projects involving multiple teams and stakeholders. Effective collaboration is crucial to ensure that all team members are aligned and striving towards a common objective. To embrace collaboration and teamwork in your BIM and AutoCAD integration, you can:
Establish roles and responsibilities
Defining the roles and responsibilities of every team member and stakeholder engaged in the project can prevent confusion and ensure that everyone is aware of their respective tasks. This will avoid confusion and ensure everyone knows what to do.
Foster a collaborative culture
Encourage open communication and collaboration among team members. Foster a culture where everyone feels comfortable sharing their ideas and opinions.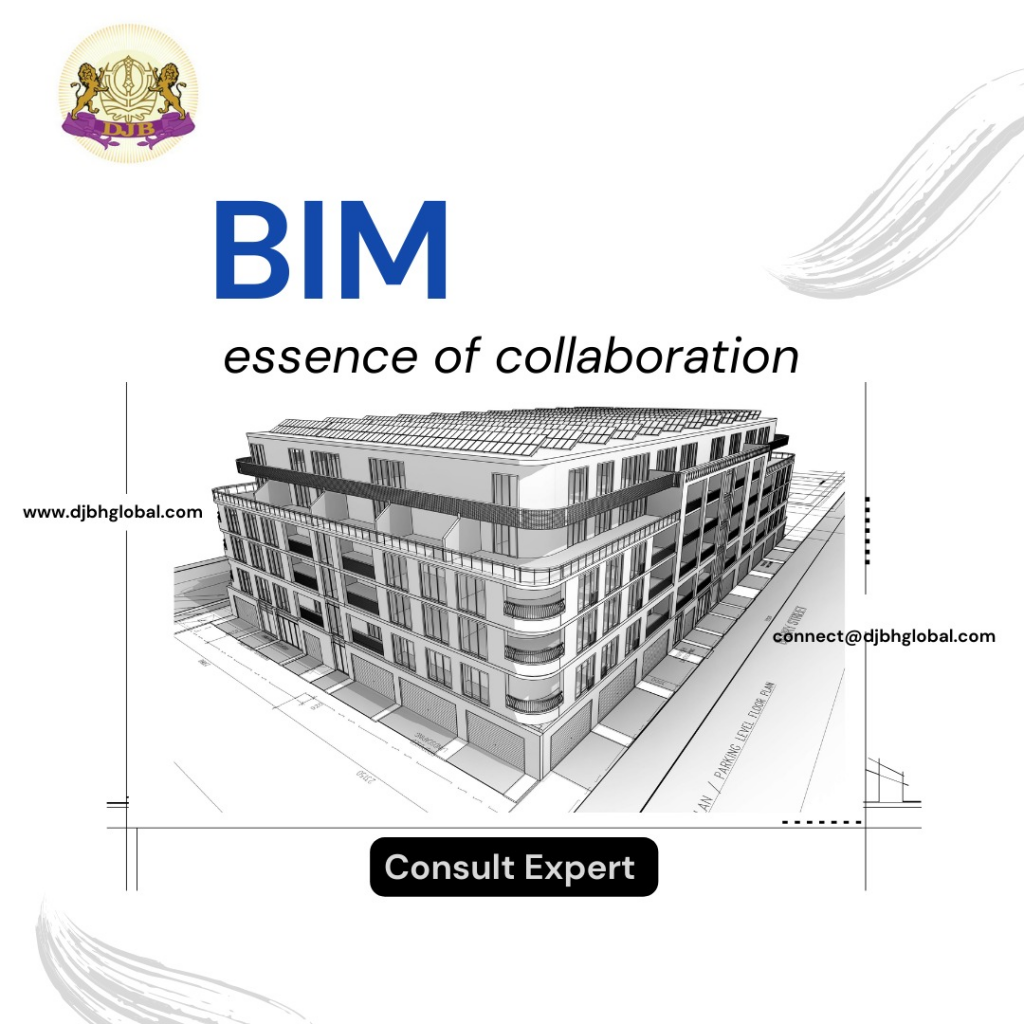 Collaboration is a crucial aspect of Building Information Modeling (BIM) as it involves bringing together various stakeholders. DJBH Global recognizes the importance of collaboration in BIM and places significant value on it.
]Many collaboration tools are available that can help streamline communication and improve collaboration. For example, cloud-based platforms such as BIM 360 and Autodesk Collaborate allow team members to access project data and collaborate in real time from anywhere.
Regular meetings are essential for keeping everyone informed and updated on project progress. These meetings also provide an opportunity to discuss issues and make necessary adjustments.
Tip 10: Monitor and Evaluate Your Progress
It is crucial to track your progress when integrating BIM and AutoCAD. This will help you identify areas of improvement and ensure that your workflow is optimized for maximum efficiency. Key performance indicators (KPIs) you can track include project timelines, productivity levels, and error rates.
Regularly evaluating your progress also allows you to make necessary adjustments to your BIM execution plan and ensure that you meet your project goals. It also helps you identify areas where additional training or support may be required.
Final Thoughts
Integrating BIM and AutoCAD can significantly improve workflow efficiency, enhance collaboration, and ultimately improve project outcomes. The ten tips outlined in this article can serve as a guide to help you seamlessly integrate these two software and ensure a smooth transition. From defining a clear project scope to monitoring and evaluating your progress, each tip plays a crucial role in achieving success.
It's essential to note that integrating BIM and AutoCAD requires specialized skills, knowledge, and expertise. That's why partnering with a reliable and experienced BIM service provider like DJBH Global is crucial. We have a team of skilled professionals with vast experience providing BIM services to clients across different industries.
At DJBH Global, we offer end-to-end BIM services that cover the entire project lifecycle, from concept to construction. Our services include BIM modeling, clash detection, quantity takeoff, and BIM coordination. Our employment of cutting-edge technology and software tools enables us to deliver top-notch BIM services to our clients, fostering collaboration and elevating project outcomes. To integrate BIM and AutoCAD effectively, reach out to DJBH Global today. Our BIM services can elevate your projects and we would be happy to provide more information.