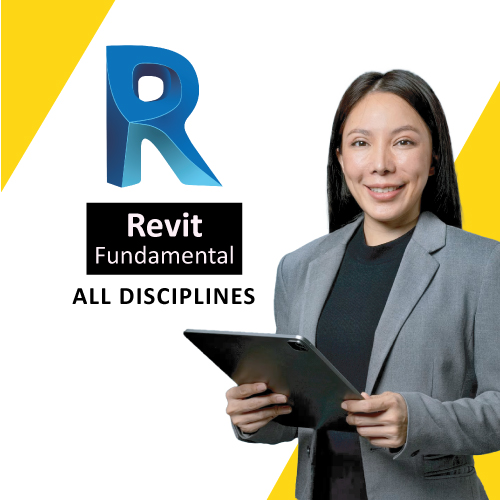 In stock
Revit Fundamental – All Disciplines
$550SGD
The Revit Basic Course provides a comprehensive understanding of the essential features and tools within the Revit software.
Description

Additional information
Information About The Course
Introduction: ​
Participants learn to create and manage building information models (BIM) to design and document projects efficiently. Through hands-on exercises and practical examples, students gain the skills necessary to produce high-quality designs using Revit.
Learning Outcomes:
Understanding of the fundamental features and tools offered by the Revit software. The course focuses on developing participants' proficiency in creating and managing building information models (BIM) using Revit. Effective Documentation and Collaboration skills.
​
Why Choose DJBH?​
DJBH, an Autodesk Authorized Training Center, fosters the next generation of AEC professionals through cutting-edge learning and development programs.​ With our advanced courses, we empower aspiring individuals to gain expertise in the latest tools and techniques.​ We equip students for success in architecture, engineering, and construction.​ Choose DJBH for a journey of knowledge and skill enhancement in the AEC industry.
​
Target Audience:​
This course is ideal for:
Beginners
CADdrafters
Project Coordinators
Architects
Project Managers
Engineering
Architectural Final-Year Students seeking practical training in


Revit.
Training Includes:
Get familiar with Revit Basic Tools.
Creating Project Organisation
Work with parameters
Setting up Levels and Grids
Understanding of Modify Tools and more fundamental features in Revit.
Course Certificate:​
Upon Completion Autodesk Course Completion Certificate will be provided.
For a comprehensive overview of the course, please click here.​
A Guarantee Of Achieving Desired Result
| | |
| --- | --- |
| Start Date Of The Course | 28th Sep, 13th Oct, 28th Oct, 13th Nov, 28th Nov, 14th Dec, 29th Dec |