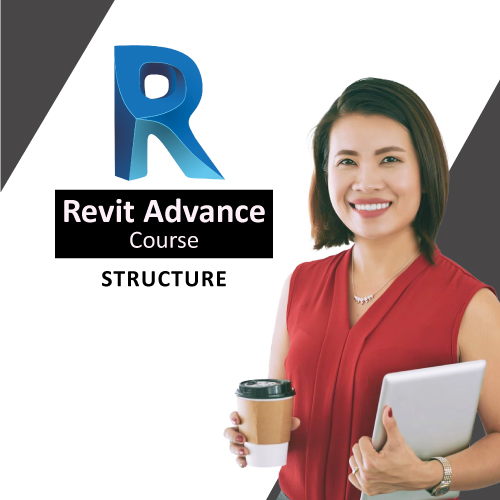 In stock
Revit Advance Course – Structure
$850SGD
The Revit Advance Structure course provides a comprehensive understanding of the essential features and tools within the Revit Software for Building Structure Projects.
Description

Additional information
Information About The Course
Introduction: 
Participants will learn to create and manage building information models (BIM) and design and document Structural projects efficiently. Through hands-on exercises, you'll become proficient in utilizing Revit's advanced tools and features, ensure accuracy and efficiency in your structural projects.
Learning Outcomes:​
Upon completing the Revit Structure Advanced training, participants will demonstrate proficient skills in creating complex 3D structural models, analyzing, and efficiently collaborating on multidisciplinary projects. Understand how to design and develop detailed reinforcement for concrete elements like beams, columns, and slabs.
Why Choose DJBH?​
DJBH, an Autodesk Authorized Training Center, fosters the next generation of AEC professionals through cutting-edge learning and development programs.​ With our advanced courses, we empower aspiring individuals to gain expertise in the latest tools and techniques.​ We equip students for success in architecture, engineering, and construction.​ Choose DJBH for a journey of knowledge and skill enhancement in the AEC industry.
​
Target Audience:​
This course is ideal for:
BIM Modellers
CAD Drafters
Project Coordinators
Structural Engineers
Civil Engineers Construction professionals
Students seeking to enhance their skills in BIM-based structural design and modelling.​
Training Includes:
Learn how to create and customize structural connections between components.
Create structural plans, sections, and details while adhering to industry standards and best practices.
Creating Schedules
Course Certificate:​
Upon Completion Autodesk Course Completion Certificate will be provided.
For a comprehensive overview of the course, please click here.​
A Guarantee Of Achieving Desired Result
| | |
| --- | --- |
| Start Date Of The Course | 2nd Oct, 17th Oct, 1st Nov, 16th Nov, 1st Dec, 16th Dec, 2nd Jan |