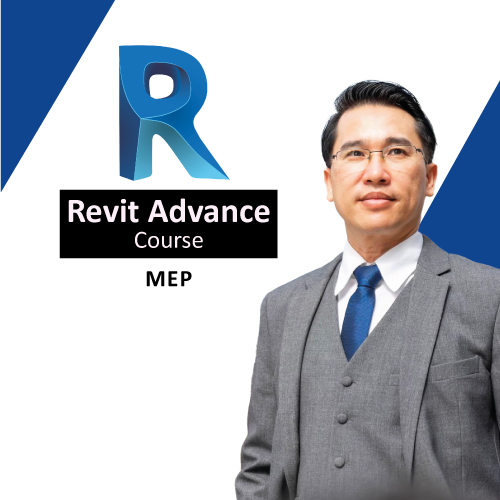 In stock
Revit Advance Course – MEP
$1,000SGD
This comprehensive course introduces you to the world of BIM with a specific focus on HVAC, electrical, plumbing, Sanitary, and Fire Protection Engineering.
Description

Additional information
Information About The Course
Introduction: ​
Through hands-on exercises, you'll become proficient in utilizing Revit's advanced tools and features, ensuring accuracy and efficiency in your MEP projects. By the end, you'll be equipped to revolutionize your design process, optimize collaboration, and deliver sustainable and energy-efficient building solutions.
​
Learning Outcomes:​
Upon completing the Revit MEP Advanced training, participants will demonstrate expertise in leveraging BIM technology for complex mechanical, electrical, and plumbing engineering projects. Students will be able to tackle MEP projects with sustainable solutions, delivering high-quality designs that meet industry standards and client needs.
​
Why Choose DJBH?​
DJBH, an Autodesk Authorized Training Center, fosters the next generation of AEC professionals through cutting-edge learning and development programs.​ With our advanced courses, we empower aspiring individuals to gain expertise in the latest tools and techniques.​ We equip students for success in architecture, engineering, and construction.​ Choose DJBH for a journey of knowledge and skill enhancement in the AEC industry.
​
Target Audience:​
This course is ideal for:
Mechanical Engineers
Electrical Engineers 
Plumbing Engineers
Drafters
Designers
Professionals in the construction industry seeking to enhance their skills in BIM modelling.
Training Includes:
​Participants will understand HVAC System Design and Modeling.

Work on Fire Protection Systems Design and Modeling.

Understand the Concept of Electrical Systems Design Modeling.

Master with Plumbing Systems Design and Modeling.

​
Course Certificate:​
Upon Completion Autodesk Course Completion Certificate will be provided.
For a comprehensive overview of the course, please click here.​
A Guarantee Of Achieving Desired Result
| | |
| --- | --- |
| Start Date Of Course | 14th Sep, 30th Sep, 16th Oct, 31st Oct, 15th Nov, 30th Nov, 16th Dec, 1st jan |