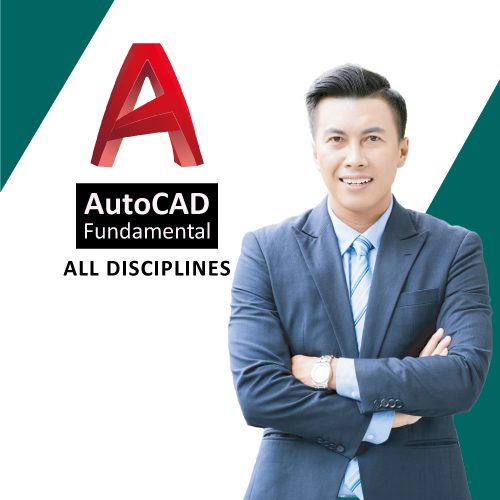 In stock
AutoCAD – Fundamental – All Disciplines
$550SGD
Welcome to AutoCAD Training! This program is designed to equip you with essential skills in using AutoCAD, a leading computer-aided design (CAD) software.
Description

Additional information
Information About The Course
Introduction: ​
Welcome to AutoCAD Training!
Learn to create precise 2D, enhance your drafting abilities, and boost productivity. Through hands-on learning, you'll learn to create precise 2D, understand various tools and commands, and the basics of drafting.
​
Learning Outcomes:
Upon completion of AutoCAD Training, participants will gain proficiency in creating precise 2D, utilizing a range of tools and commands. Participants will become proficient in using essential drawing tools like lines, circles, rectangles, and polygons to create precise 2D drawings.
​
Why Choose DJBH?​
DJBH, an Autodesk Authorized Training Center, fosters the next generation of AEC professionals through cutting-edge learning and development programs.​ With our advanced courses, we empower aspiring individuals to gain expertise in the latest tools and techniques.​ We equip students for success in architecture, engineering, and construction.​ Choose DJBH for a journey of knowledge and skill enhancement in the AEC industry.
​
Target Audience:​
Students, Architects, engineers, drafters, and design professionals seeking to enhance their AutoCAD skills for 2D.
Training Includes:
Understanding the Concept of Coordinates System.
Work with drawing and modifying tools.
Learn to create floor plans with views. 
Work with layers and managing layers.
Course Certificate:​
Upon Completion Autodesk Course Completion Certificate will be provided.
For a comprehensive overview of the course, please click here.​
A Guarantee Of Achieving Desired Result
| | |
| --- | --- |
| Start Date Of The Course | 25th Sep, 10th Oct, 25th Oct, 9th Nov, 24th Nov, 11th Dec, 26th Dec |